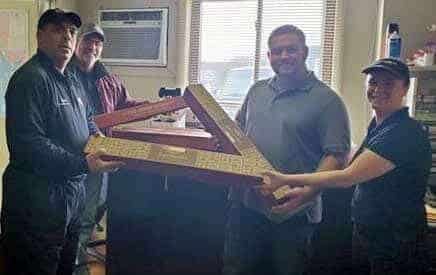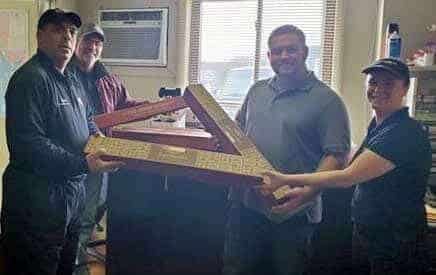 WARWICK, RI — Local snowplow drivers got a surprise free lunch delivery of 29" Great Divide sandwiches courtesy of D'Angelo Grilled Sandwiches Dec. 29.
The 29″ Great Divide, normally found on the catering menu, can fee an entire family.
On the 29th day of each month, every D'Angelo location donates 29″ Great Divide sandwiches to select groups in their communities such as schoolteachers, firefighters and police officers.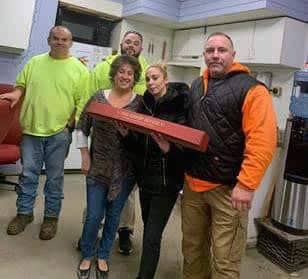 "This month we used the 29″ Great Divide Giveaway program as a way of showing our appreciation for the people who work so hard, especially during these tough winter months, to make sure the roads are safe and that people can get to where they need to be," said President and CEO of D'Angelo Grilled Sandwiches Tom Sterrett.
D'Angelo plans to continue the program into the new year.
For access to additional food rewards and offers, guests can sign up for the D'Angelo text program by texting FREE to 40518.