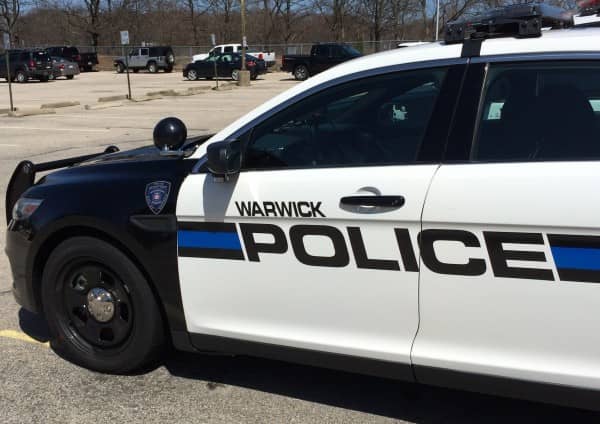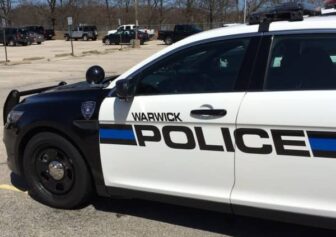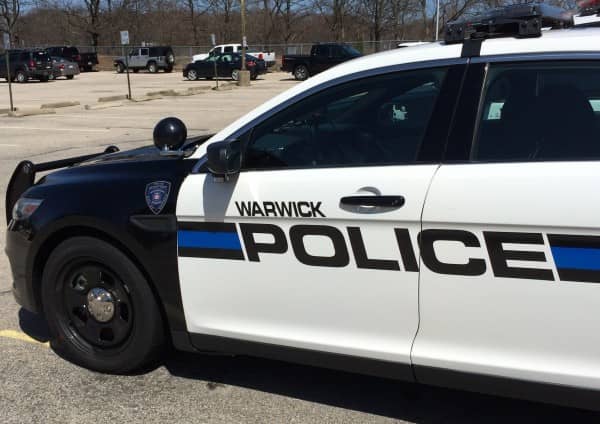 WARWICK, RI —Officer Aaron Steere stopped the speeding driver of a black 20219 Toyota going 90 mph on Rte. 95 near the Airport Connector March 18, arresting the front passenger on a warrant, despite his attempts to avoid notice.
Steere was traveling north on Rte. 95 at 2:27 p.m. when he spotted the black Toyota, and had to struggle to catch up to it from his own speed, 55 mph, the speed limit in the area, according to the officer's report. He managed to catch up to and stop the car at Exit 16.
Steere identified the driver as Dwayne  Calhoun, 34, of 98 Winterville Road, Apt. 1, New Bedford, MA. The officer noted Calhoun's criminal record including a 2021 charge of carrying a firearm without a permit, firing in a compact area, and assault with a deadly weapon in 2021. He asked Calhoun to get out of the car.
During his interaction with Calhoun, Steere noticed the front passenger had avoided rolling down his window, so the rear passenger window had to be rolled down so he could speak to the driver through it. The officer also noticed the passenger was leaning back to conceal his face behind the car's B-pillar.
When Steere asked Calhoun about the passenger, he only identified him as his brother, refusing to give the man's name. Steere said he would ask the man's name himself, and did, but the man refused to identify himself.
Steere saw in police records that a previous stop of the car two weeks earlier had identified the passenger that time as Darin Silvia Robinson, 29, of 23 Yale Ave., Providence. Silvia Robinson was wanted by the Providence Police for driving after denial or suspension of his license, fourth offense. Steere reviewed file photos of Silvia Robinson, positively identified him as the passenger, and arrested him on the warrant.
Steere transported Silvia Robinson to Warwick Police Headquarters, 99 Veterans Memorial Drive, Warwick, where he was processed and turned over to Providence Police.