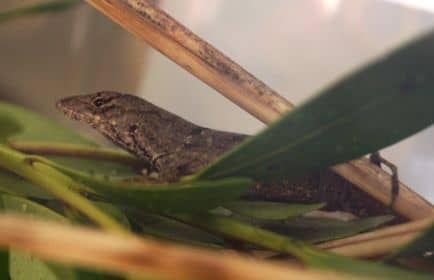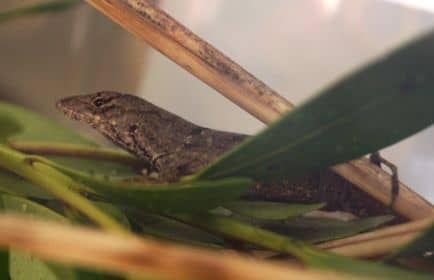 Warwick, RI — An American Chameleon that likely hitched a ride in the duty bag of a Warwick Police Department employee returned from Florida made an appearance in WPD offices during Friday's snowstorm, and police are taking naming suggestions for the "Lizard of Ours."
Warwick Police announced the lizard's appearance on their Facebook page this afternoon, attaching a photo of the cold-blooded character. "Meet the Lizard of Ours. This morning one of our offices was invaded by the below pictured culprit. Very tiny in size but quite quick and agile, he just popped out of nowhere and started running around," the WPD wrote.
Initial theories about the lizard's origin supposed the lizard entered the building seeking shelter from Friday's snowstorm. However, police surmised the invading lizard, positively identified as a brown anole, otherwise known an American Chameleon, was carried along for the ride with an employee returning from a trip to Florida.
"Since we just can't let him go we may end up keeping him. Looking for names. So far we only have 'Jim.' "