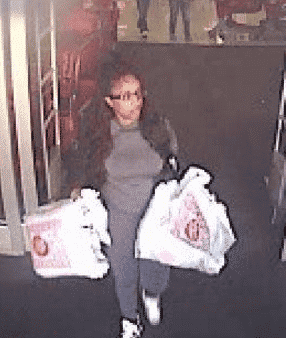 WARWICK, RI — Warwick Police are seeking the public's help identifying a woman caught on video using a cloned credit card to purchase two bags of merchandise from the Warwick Mall Target Oct. 20.
Warwick Police report a local woman was notified by her bank of suspicious purchases made on her debit card. The woman replied that she still had the card, and police determined that it had been cloned, police reported on their Facebook page.
Video from the store showed that on that Thursday, at 3:30 pm, an unidentified woman used the victim's debit card to make purchases, then tried to make a cash withdrawal, which the bank declined.  
Police ask anyone with information about the woman to IM or call Detective Nadine Parmenter at 401-468-4250.