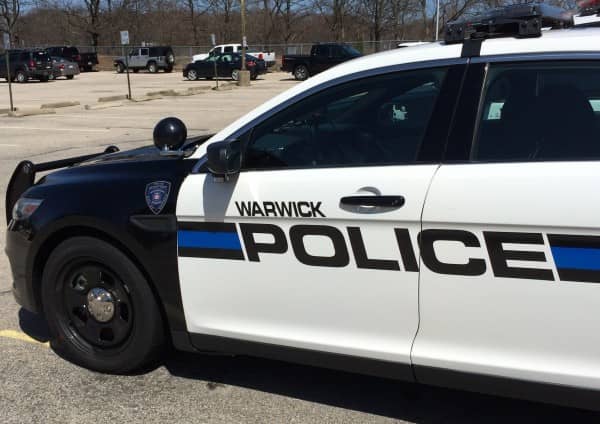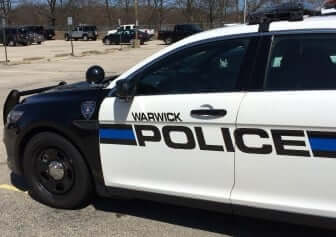 WARWICK, RI — Warwick Police arrested a Pennsylvania woman in a leopard print dress Sept. 24 at 12:18 p.m. on ID theft and fraudulent computer access charges after she failed to answer security questions for an account she was requesting aa bank card for at the Quaker Lane Citizens Bank.
According to the bank teller's account, a woman with blond hair and a leopard print dress entered the bank at about 12:15 p.m. and asked for a replacement debit card for her account. She produced a Massachusetts driver's licesne that matched the bank account's owner, but it didn't pass a UV light test, according to the report of Officer Zachary Black. At this point, the teller asked a series of security questions for the account, including the amount of the last deposit and the account holder's phone number, which the woman was not able to give them.
When asked why she was in Rhode Island, the woman said she was in the area, driving around, and had decided to ask for a replacement debit card. The teller consulted her colleagues, and the staff agreed the woman was using a fake ID to attempt access to the account. The bank staff called Warwick Police to report the attempted fraud, Black reportedd.
Black and Det. Hovsep Sarkisian arrived at the bank and questioned the woman, who eventually admitted her real name was Arlene Carol Sands, 56, of 4745 Griscom St., Philadelphia, PA. She told them that two men had dropped her off with instructions to use the fake ID to get a debit card for the account. She agreed to attempt to arrange for the men to meet her at the bank, but they refused, according to the report.
Black seized the driver's license, an HSBC Premier credit card belonging to the account owner, and a fraudulent Liberty Bay Credit Union bank check made out to a landscaping business belonging to the account owner, in the amount of $4,208.68. He then transported Sands to Warwick Police Headquarters, 99 Veterans Memorial Drive, where she was charged with one count of Computer Access for Fraudulent Purposes and one count of Identity Theft, and released.