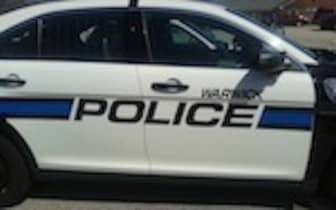 Warwick, RI – A man wanted in CA on outstanding warrants, including a parole violation, fled from police at about 12:30 p.m. today, firing at Warwick officers as they chased him through several local neighborhoods before officers returning fire shot and apprehended him.
Warwick Police Capt. Kenneth Furtado said no Warwick officers were injured in the incident.  The man, Kenneth Cunningham, 39, has been transported to Rhode Island Hospital, Furtado said.
Furtado said Warwick officers identified Cunningham as the man wanted on the warrants in CA, and Cunningham ran away from them, fleeing through several local neighborhoods and firing shots at the officers before they returned fire, shooting him on Arnold's Neck Drive. "He fired several shots at our officers," Furtado said.
Since the incident involved officers shooting an individual, the incident is being investigated by RI State Police, the RI Attorney General's Office, and the Warwick Police, Furtado said.