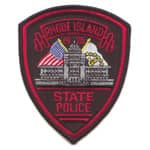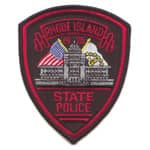 Editor's note: The following Warwick, RI arrest was reported by the RI State Police on their website. An arrest reflects charges against an individual, and does not indicate guilt or innocence.
Providence, RI – A Warwick man State Police arrested Friday night at the State House on warrants for felony larceny and conspiracy was brought to troopers' attention by a report of suspected heroin use.
State Police received a call from Capitol Police Friday night about a trio of possible heroin users on the Smith Street side of the building, according to State Police Lt. Col. Michael Winquist.
Troopers responded to the State House, locating the trio, a woman and two men, with empty syringes, one of which contained a small amount of brown liquid, Winquist said. The woman said they had purchased heroin from someone inside Providence Place Mall, but troopers were unable to determine whether the three actually possessed the drug. Later, a test of the remaining substance was negative for heroin.
Winquist said the brown substance may not have been heroin, or there may have been too little of it to register when tested.
During their talk with the three, troopers checked their names for outstanding warrants, finding one of them, Uriah Conn, age 32, of 49 Lake Shore Drive, Warwick, RI had two warrants for his arrest: One for Felony Larceny and Felony Conspiracy and a Third District Court Bench Warrant for Failure to Appear and Pay on the charge of Driving on a Suspended License out of the North Kingstown Police Department.