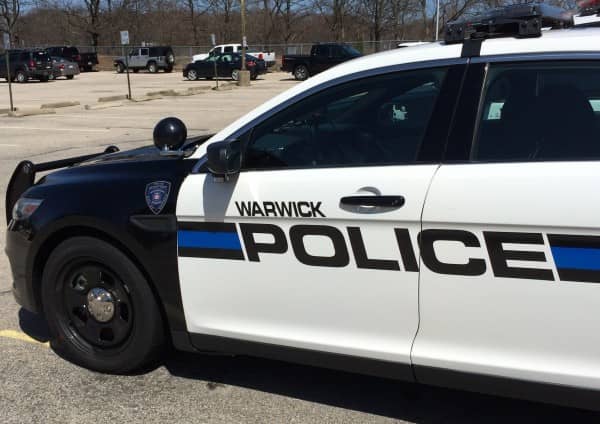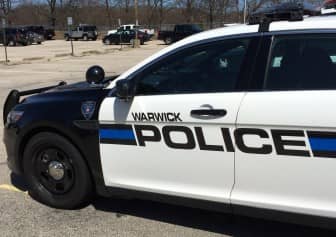 Warwick, RI – Moments before Officer Sokphannareth Chea pulled over Michael Mournighan, 55, of Coventry Aug. 8 at 8:52 p.m., charging him with driving under the influence of alcohol, a witness reported seeing his blue Toyota swerving into oncoming West Shore Road traffic.
Chea was patrolling the road when he also observed the 2009 Toyota four-door swerve over the center line, then into the breakdown lane. As the Toyota continued on West Shore Road, Chea pulled the car over.
Chea spoke with the driver, identifying him as Mournighan, of  33 Brassie Court, Coventry, asking him the reason for his erratic driving. Mournighan said he had been attempting to avoid something in the road, according to Chea's report.
Chea reported that during the conversation, he noticed Mournighan's eyes appeared bloodshot and the driver smelled of alcohol. When Chea asked if he'd been drinking, Mournighan said he'd had two or three beers 15 minutes prior to the stop at the Warwick Country Club, according to the report. When pressed again about how much alcohol he'd consumed, Mournighan replied, "A lot," according to the report.
Chea asked Mournighan to perform a series of sobriety tests, which he failed, showing a lack of smooth pursuit during the vision test, nearly falling during the walk and turn, and using two feet and employing his arms for balance during the one-leg stand.
Chea arrested Mournighan, and transported him to Warwick Police Headquarters at 99 Veterans Memorial Parkway, where he refused to submit to a chemical test. Chea charged him with driving under the influence, blood alcohol unknown. He was issued a summons to answer the charge in District Court Sept. 2.
Shortly after, Chea spoke with a witness to Mournighan's driving prior to the stop. The witness said they had observed Mournighan nearly strike a silver mini-van head-on after swerving into oncoming traffic. Both vehicles stopped, then continued driving, but Mournighan drove his Toyota into a sidewalk near Brady's Liquors, continuing to drive but stopping several times.