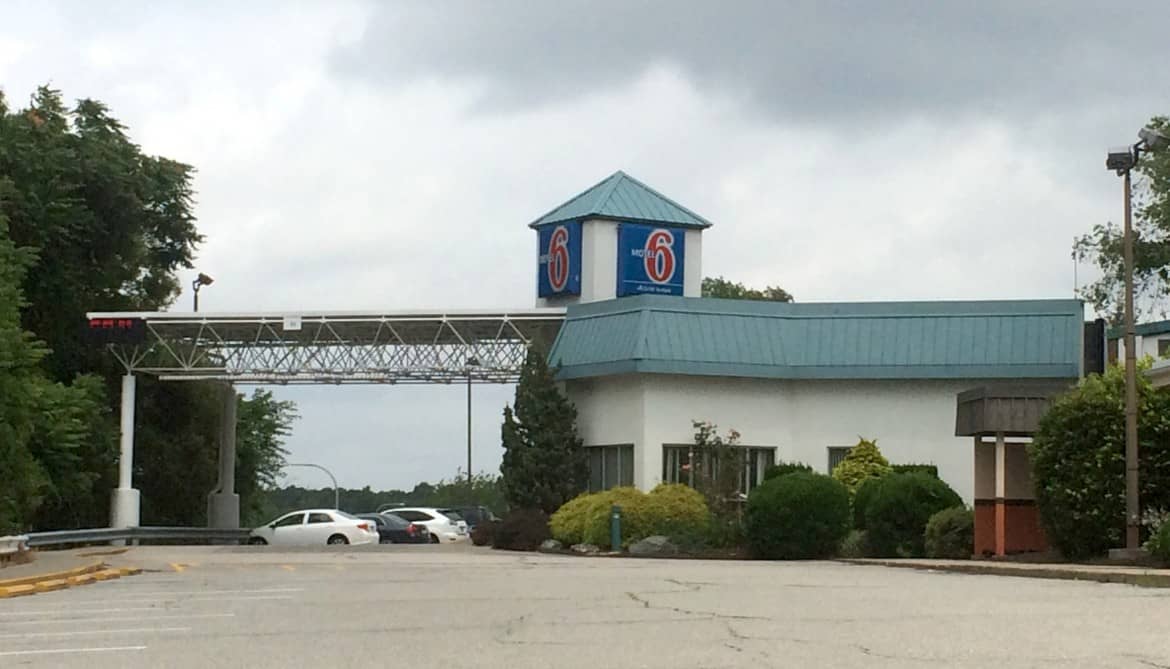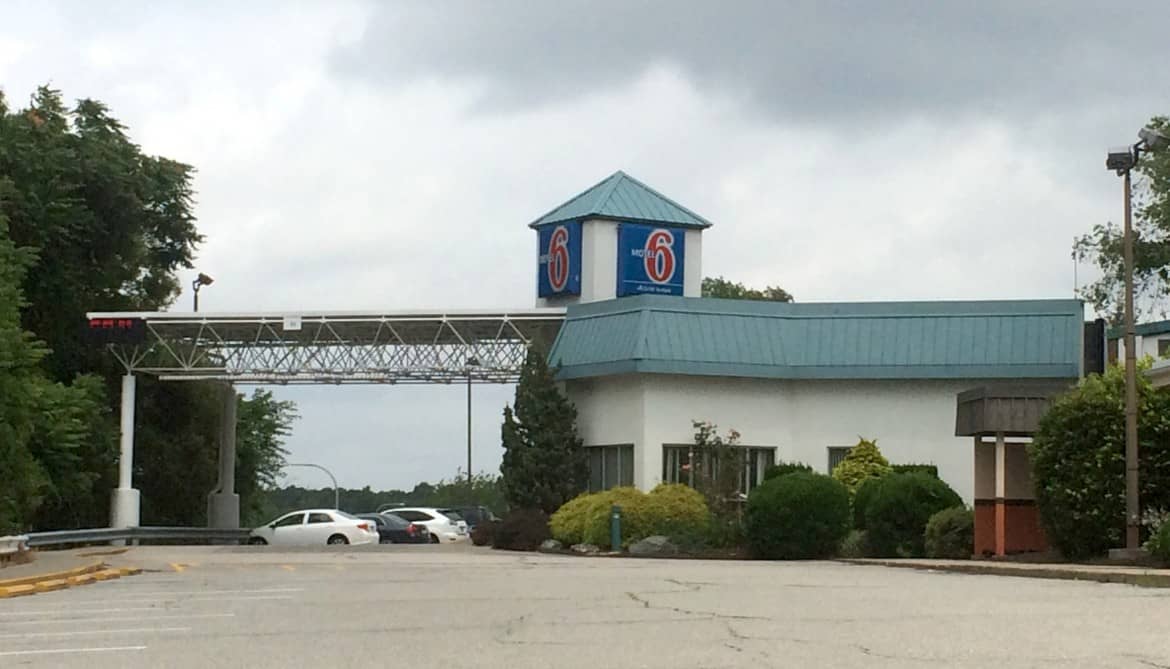 WARWICK, RI — Warwick Police report the peaceful arrest of two Motel 6 car thieves – men linked to three car thefts after finding the stolen vehicles at the Jefferson Boulevard motel Tuesday morning.
At about 5:19 a.m. Tuesday, officer Keara Enos, on routine patrol  in the parking lot of Motel 6 located at 20 Jefferson Blvd. Officer Enos spotted an unoccupied vehicle matching an earlier broadcast by the Cranston Police Department that was taken in a report of an armed robbery of a motor vehicle, Warwick Police report.
Enos  confirmed it was the same vehicle. Soon after she and other officers located two additional stolen vehicles nearby in the same parking lot, also unoccupied. The second vehicle had also been reported stolen out of Cranston and the third out of Providence, according to Warwick Police.
Further investigation revealed the men who drove the vehicles to the Motel 6 might still be there, and officers staked out a room in the hotel. Two women left the room and building to smoke cigarettes and were detained by the officers. Two adult males, a toddler and an infant remained in the room, and were considered armed and dangerous, according to police. 
Warwick Police SWAT & Crisis Negotiation teams were mobilized, and crisis negotiators contacted the men, continuing a dialogue with them for several hours. The men, each holding a child, peacefully surrendered to SWAT team members at approximately 2 p.m. Tuesday.
Warwick Police have not identified the men arrested, noting the investigation remains in progress.
This incident and investigation was conducted in conjunction with the Cranston Police Department, Providence Police Department, Rhode Island State Police, Warwick Fire Department and the Explosives Operations Division of the Office of the State Fire Marshal.