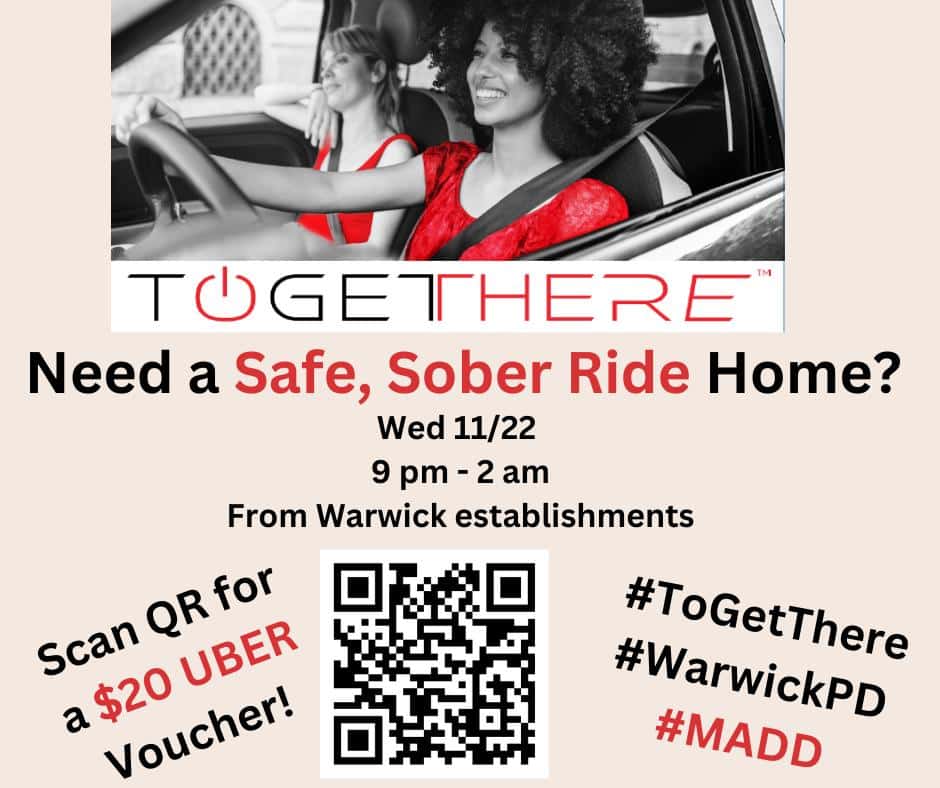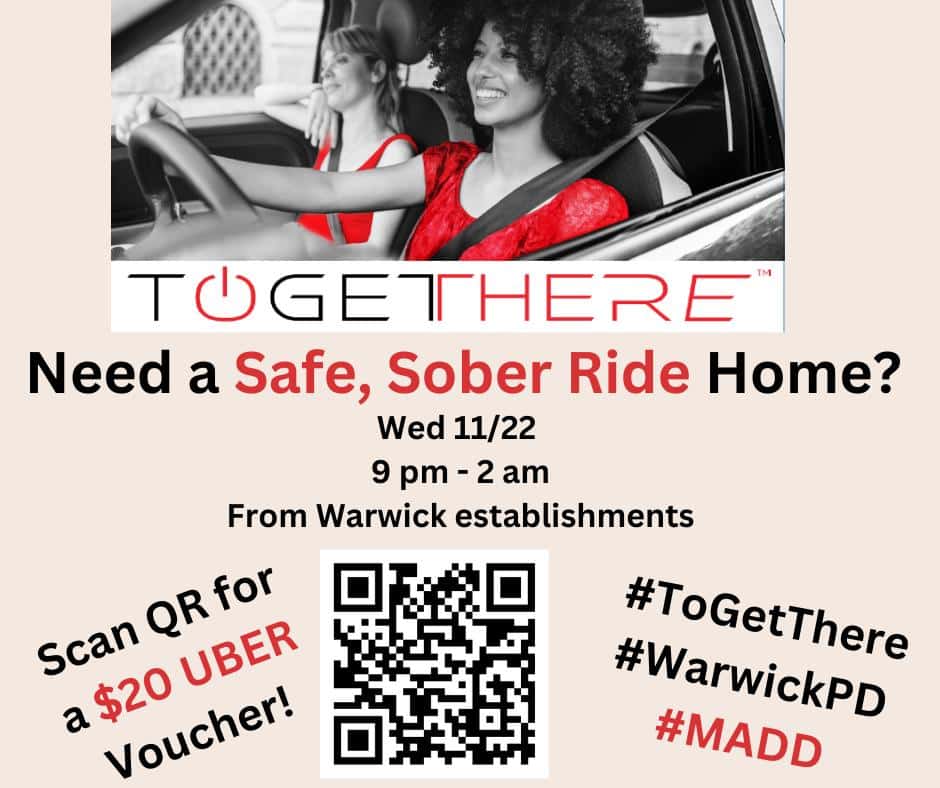 WARWICK, RI — Warwick Police, MADD Rhode Island and other community organizations have teamed up to offer free, sober, safe rides home to and from any location in Warwick starting Wednesday at 5 p.m.
The program begins offering rides through 10 p.m. that night, according to an announcement by Warwick Police. People in need of a sober drive home can call 401-773-7113.
The department is also offering $20 Uber vouchers on Wednesday from 9 p.m. to 2 a.am. for any riders leaving a location in Warwick, RI. To redeem your voucher, visit:
https://r.uber.com/rkVXPmTCAcQ
"As we excitedly prepare for the Thanksgiving holiday season, the threat of impaired driving puts our most cherished moments at risk. By planning ahead for a safe ride, you're not just protecting the magic of the season, you're also safeguarding lives," the WPD wrote in their announcement on their Facebook page.
Other partners in the program include:
Outside Warwick, or outside the safe rides program, you can also call on family, friends, a cab, and designate a sober driver in advance.
MADD RI reports a recent study published in the Journal of the American Medical Association (JAMA) found the number of motor vehicle crash traumas decreased by 38.9% thanks to rideshares, confirming what MADD has believed for years – that rideshare apps offer a convenient transportation option that helps reduce the risk of drunk driving crashes.
"As a rideshare supporter, MADD knew from the beginning that rideshare apps would help save lives," the organization stated.
"Overall, this study indicates that introducing rideshare services to the Houston area was associated with a significant decrease in MVC trauma and impaired driving convictions," researchers concluded in the study.