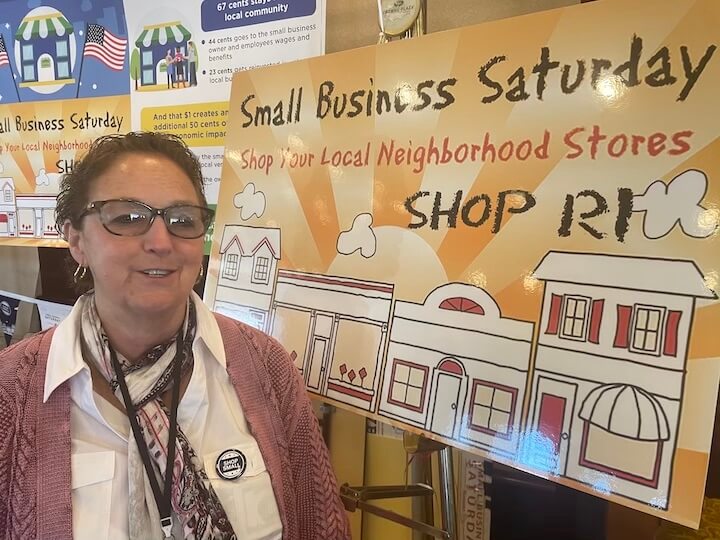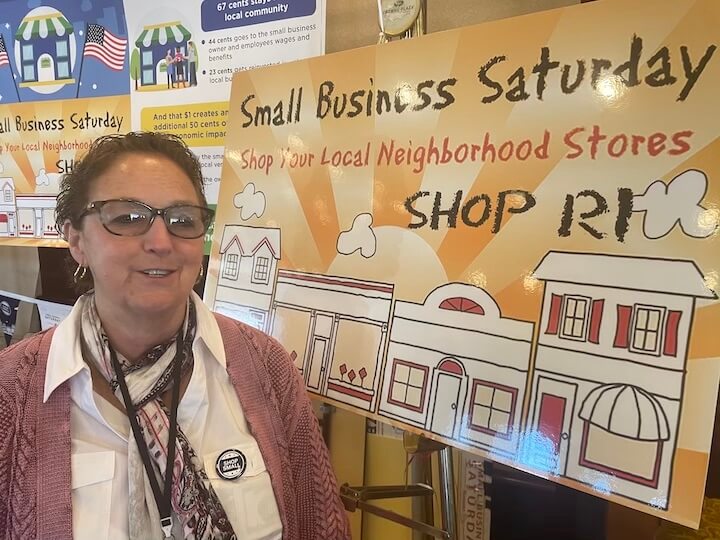 WARWICK, RI — In a few days, holiday shoppers get a once-in-a-year opportunity to browse a cross-section of small RI businesses without the hassle of driving around during the Shop RI Small Business Saturday at Crowne Plaza Warwick, 9 a.m. to 3 p.m.
Hosted by the Rhode Island Developmental Disabilities Council, U.S. Small Business Administration, Veterans Business Outreach Center, and Center for Women and Enterprise, the event is "a great opportunity to support local small businesses and get some holiday shopping done," said Sue Babin, RIDDC Special Projects Coordinator and chair of Shop RI.
At the RIDDC, Babin connects entrepreneurs with disabilities with business development classes and other resources funded by a grant from the State Department of Labor and Training to help them start and grow their businesses. Over the last four years, RIDDC-supported business owners at Small Business Saturday have grown  to more than 30.
"We created this event to showcase all of our small business owners, and to show the general public that people with disabilities can also be successful," Babin said.
Holiday shoppers attendance at the event has been steadily growing overall.  In 2021 Shop RI welcomed an estimated 3,000 shoppers and in 2022 the guest count grew even more to 3,500.
The event is widely regarded as a successful business day for local small businesses, which the Small Business Administration notes are the heartbeat of the nation's local economy. "This year, we know that small businesses need our support now more than ever as they navigate, retool and pivot from the effects of the coronavirus pandemic," the SBA stated in an announcement about this year's event.