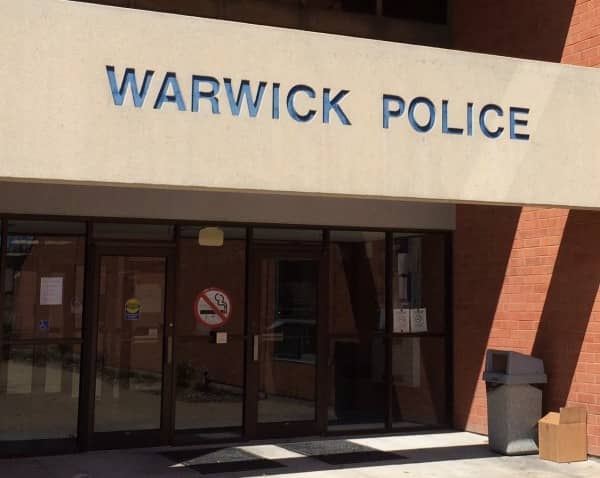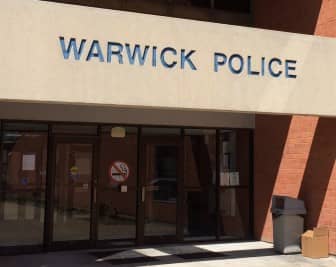 Warwick Police Headquarters at 99 Veterans Memorial Drive.
WARWICK, RI  — Warwick Police made 43 arrests between April 27 and May 3, including four for DUI, eight for shoplifting, one for felony assault, one for domestic assault, one for simple assault, and one for forgery.
At 12:15 a.m., April 28, Warwick Police arrested Irving A. Rivera, 22, charging them with failing in her duty to stop following a crash resulting in damage.
At 8:35 a.m. April 28, Warwick Police arrested Angelina Melendez, 27, at 261 West Shore Road, charging her with narcotic possession.
At 8:25 a.m., May 1, Warwick Police arrested Stephen G. Wilson, 21, at 25 Hayes St., charging him with domestic simple assault, refusing to relinquish a telephone, domestic disorderly conduct, and resisting arrest.
At 2:24 p.m., May 2, Warwick Police charged  William David Steger, 42, with simple assault and domestic disorderly conduct.