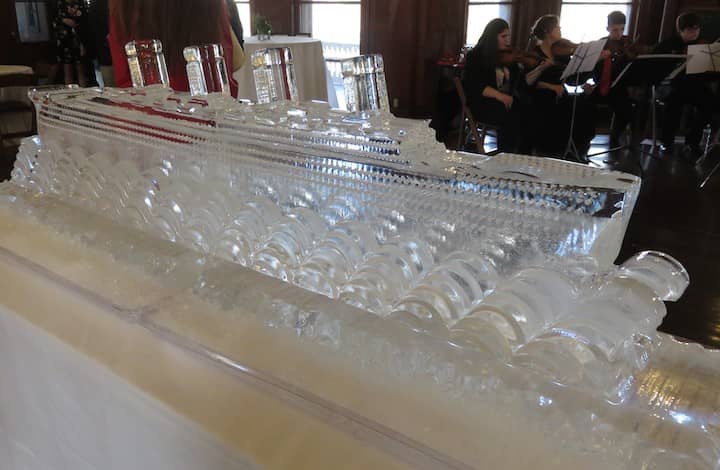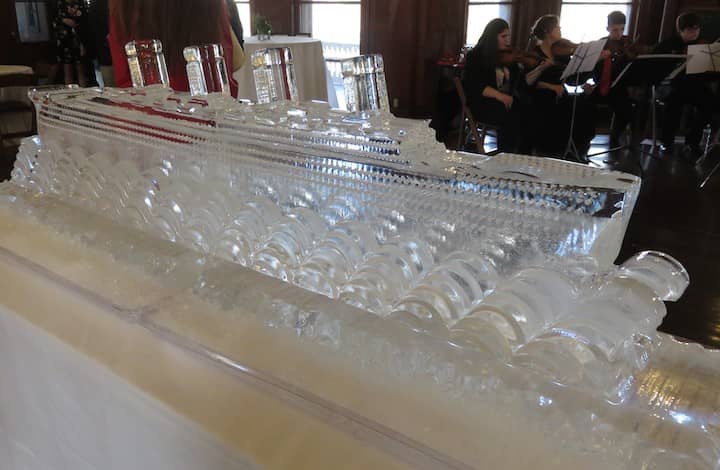 WARWICK, RI — The Steamship Historical Society of America (SSHSA), dedicated to the history of engine-powered ships, raised $60,000 at its April 8 Titanic Dinner, which, combined with a grant, will fund an interactive web archive of the Warwick based non-profit's extensive records.
A tribute to the Titanic, the dinner featured a meal recreated from one that was served on the ill-fated ship that sank on her maiden voyage from England to New York. The funds raised from the dinner at the Casino at Roger Williams Park will be added to a $50,000 National Maritime Heritage Grant awarded last year for the project.
A $20,000 grant from Heritage Harbor is part of the foundation's effort to increase the history literacy level of adult and school-age students. SSHSA was one of just nine organizations funded through this competitive process, which distributed more than $135,000 in grants overall.
"This is a huge boost as we work to share a fascinating period of our country's maritime heritage with the next generation," SSHSA Executive Director Matthew Schulte said. "Thanks to the Heritage Harbor Foundation and our guests at the recent Titanic dinner, we are now ready to move this project forward."
SSHSA's new website will be titled "Steaming into the Future" and focus on a period beginning in 1807 when the first commercially viable American steamships began transforming trade, commerce and travel across the country. Students will work directly with primary sources to better understand these changes and think about how they may offer opportunities for the future.
Work on this program began back in 2013, when SSHSA was awarded a grant from the Rhode Island Council for the Humanities to bring in a team of teachers and educational consultants to select artifacts and documents from its collections and provide feedback regarding what items and concepts were best aligned with 11th and 12th grade curricula. The Maritime Heritage Education Grant will allow the scope to be broadened and shared beyond Rhode Island.
The new website is expected to take about a year to design and implement.