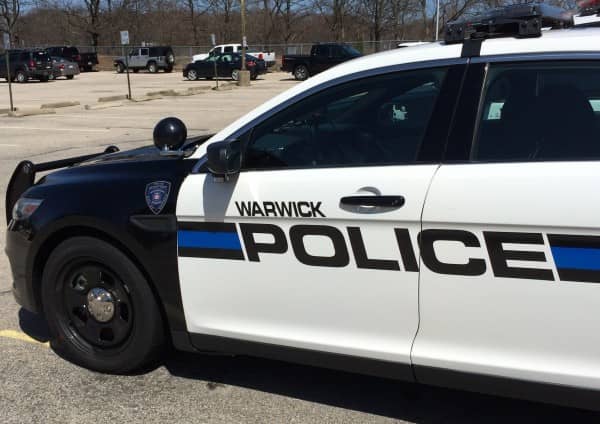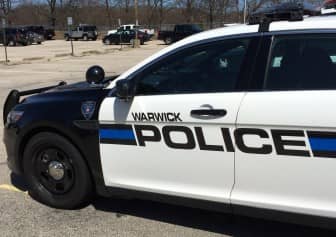 Warwick, RI – WPD Canine Viking tracked an East Providence shoplifting suspect after an acquaintance, suspicious that he'd stolen from the Post Road Walmart, kicked him out of her car on Summer Avenue Aug. 16 at 4 p.m.
Officers arrested Joshua Murphy, 25, of 62 Summit St., East Providence, charging him with shoplifting $364.96 in fishing tackle from the Walmart at 840 Post Road after Viking led officer Aaron Steere and Officer Curley to a wooded area near Cranberry Pond Apartments, according to Steere's report.
The woman, who told officers she was giving a ride to Murphy, who she knew, to Walmart, where, she said, the man had told her he intended to pick up a check or money order for his girlfriend, the officer reported.
When he returned from the Walmart, she said, she became suspicious that he had in fact stolen from the store, and kicked him out of her car. The woman pointed officers in the direction she'd last seen Murphy running.
When Viking tracked Murphy's path close to where he was lying in some thick overgrowth, according to Steere's report, the man jumped up with his hands raised, announcing that he was surrendering to the officers. He admitted he'd shoplifted from the Walmart, according to the report.
The store's loss prevention officer stated that he observed Murphy stealing the fishing tackle items, leaving the store without making any attempt to pay for them. The man provided officers with video footage of the theft.
Steere transported Murcphy to Warwick Police Headquarters at 99 Veterans Memorial Drive, where he charged the man with one count of shoplifting. The arrest is also a violation of Murphy's parole, according to Steere's report.