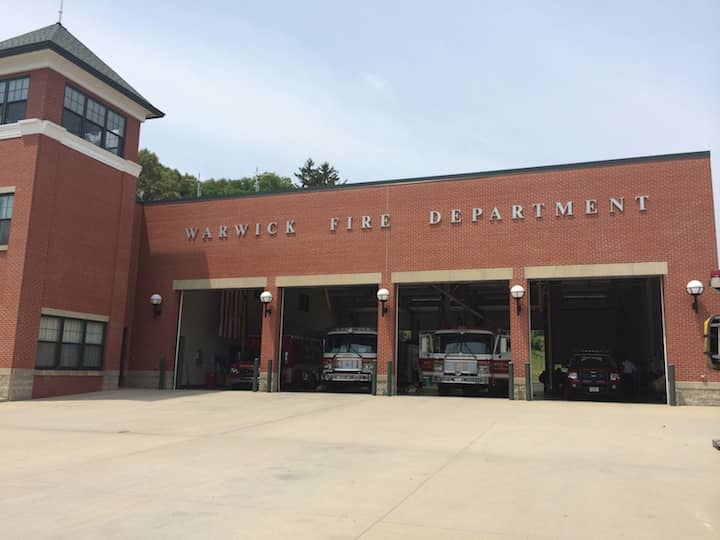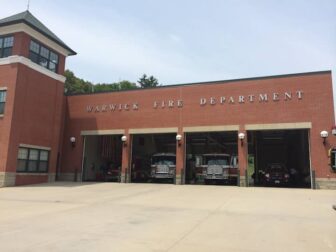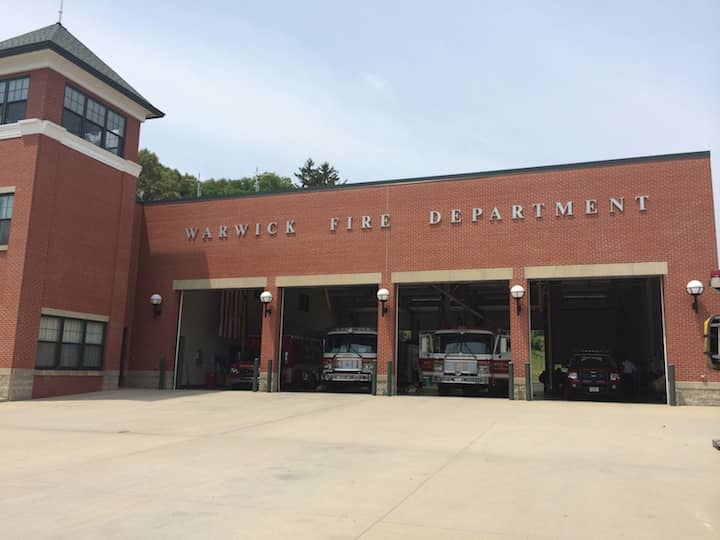 Warwick, RI – The Warwick Fire Department will receive $949,549 from the Assistance to Firefighters Grant (AFG) for specialized rescue training, the second award from the federal fund this year.
Warwick firefighters will use the money to gain technical expertise aimed at better preparing them for a variety of emergencies such as building collapses and other industrial accidents. Last year, the Warwick Fire Department received a $693,000 AFG award to help purchase a new sprinkler and alarm system and a new mobile training facility.
U.S. Senators Jack Reed and Sheldon Whitehouse, U.S. Representative Jim Langevin and Warwick Mayor Scott Avedisian announced the award Tuesday (Aug. 25)
The City of Warwick has a number of large-scale construction projects — including the expansion of the runway at T.F. Green Airport, transportation infrastructure projects, improvements to public facilities, and wind turbine projects.  The Warwick Fire Department applied for the competitive AFG award to help offset the cost of training their firefighters on specific emergency response techniques, such as trench rescue, which involves excavating or rescuing individuals who have become trapped beneath the surface.
The courses also cover other specialized areas, and can help firefighters update their skills and learn new techniques in rope rescue, confined space, swift water, vehicle, machinery, structural collapse, and tower scenarios.
"The City is extremely grateful to Senator Reed, Senator Whitehouse and Congressman Langevin for again supporting our grant application," said Avedisian. "This training is vitally important to ensuring that our firefighters can respond effectively, efficiently, and safely to a variety of emergency situations. Having appropriate training, modern equipment and effective transportation systems are critical to our continued efforts to safeguard our residents, those who work in our community, and the millions of business and leisure travelers who come into our city every year. I know the members of our department are looking forward to this opportunity, and I thank our Congressional delegation for sharing our commitment to having highly-trained and supported public safety employees."
"I commend the Warwick Fire Department for winning this grant to enhance their rescue capabilities and better serve the public.  Firefighters do so much more than just fight fires and these federal dollars will help ensure they have the specialized training they need to effectively respond to a variety of search and rescue incidents," said Reed, who supported the Department's application for the grant funding in a letter to FEMA.  Senator Reed leads an annual fire grant workshop to help fire departments across the state apply for similar competitive federal assistance.  "Mayor Avedisian, Chief Armstrong, and their grant writing team have done an excellent job of successfully competing for these federal grants and I will continue working hard to make these funds available and support the efforts of our outstanding firefighters."
"Day in and day out our firefighters bravely put their lives on the line," said Whitehouse. "It's our job to make sure firefighters and other first responders have the equipment and training resources they need to be prepared for whatever challenges they may face."
"Congratulations to Warwick for winning this competitive AFG grant, which will make a tremendous difference for Warwick firefighters. The residents you protect and our entire state are grateful for your hard work and commitment to public safety," said Langevin.