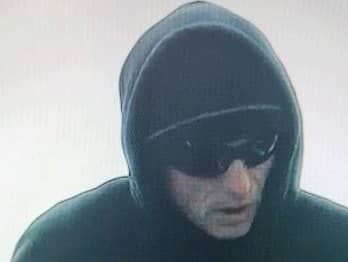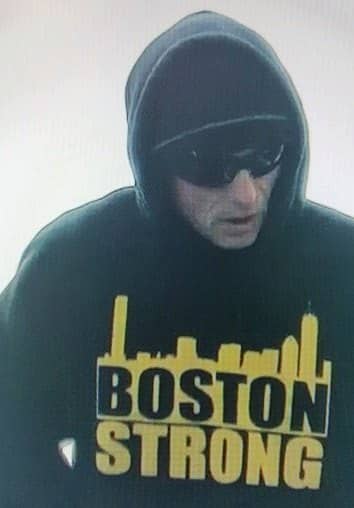 UPDATE – Oct. 1, 10 a.m. : Warwick Police have released a security camera photo of the man who robbed the Bank of America Sept. 28.
He was described as about 5'8″ tall, medium build, 40-55 years of age with a scruffy, unshaven face.
Any information as to his identity or this crime please IM or call Det Jeff Viveiros at 401-468-4248 or Detective Sergeant Andy Sullivan at 401-468-4246.
WARWICK, RI — Warwick Police are seeking the public's help in tracking down a robber who threatened West Shore Road Bank of America clerks with a gun but didn't show it before making off with an unknown amount of cash on foot today at about 3 p.m.
Tellers at the bank described the man as young, standing at 5'8″ to 5'9″, caucasian, wearing a black hooded sweatshirt with "Boston Strong" printed on the front, black sunglasses, jeans, and sneakers, according to Warwick Police Lt. Thomas Snow.
Snow said a K-9 unit on duty at the time made a search of the area for the suspect, but was unable to track the robber.
Warwick Police ask anyone with information about the robber to call them at 401-468-4200.