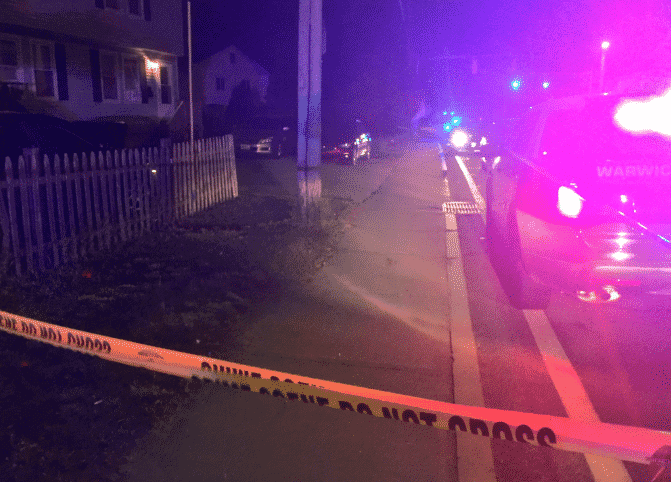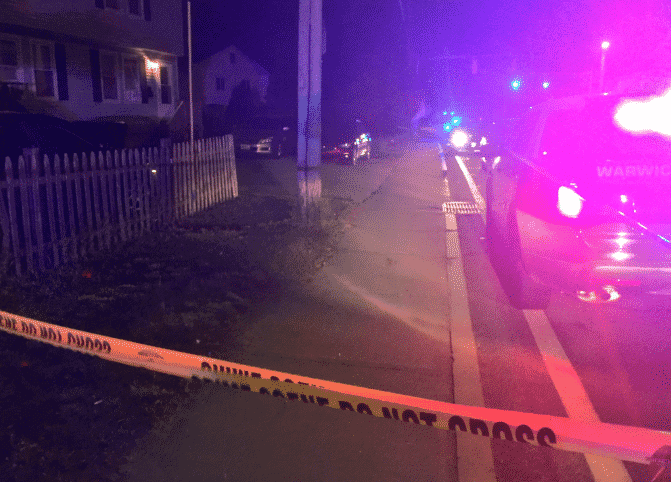 UPDATE – 12:22 p.m. June 3: Warwick Police report the incident was an attempted home invasion that occurred at about 10:30 p.m. June 2 when they received a call that someone had fired a shotgun at the front door of 2134 Warwick Ave.
Officers responded to the address and confirmed that a shotgun had been fired there, according to a release issued Friday morning. No one was seriously injured.
Based on statements made by a victim and witnesses, detectives determined the event was likely an attempt at a home invasion. Police report the people at the address were specifically targeted, and that there is no danger to the general public stemming from this event.
Police declined to release additional details, as the investigation is continuing.
Turnto10.com quoted police at the scene who said there were two individuals in masks attempting to invade the home, which has been the target of a home invasion before.
Original Post, June 2: Warwick, RI  — Warwick Police responded to the 2100 block of Warwick Avenue at about 10 p.m. Thursday night for a report of shotgun blasts into a home, calling in both the city's K-9 units and detectives.
Several police scanner monitors reported the police response to the report of shots fired, including @SNE_ALERTS, which also posted a photo of a police presence on the street, where officers had put up caution tape at the scene of the shooting at 2134 Warwick Ave. 
The suspect was last seen headed north on Warwick Avenue on foot, according to police, reported @CranstonScanner on Twitter. A witness also reported seeing a silver sedan leave the area headed north at about that time, @CranstonScanner reported. 
Warwick Post will update this story as more information is available.