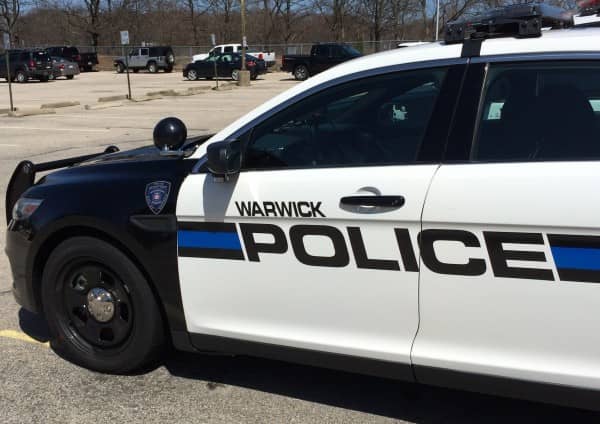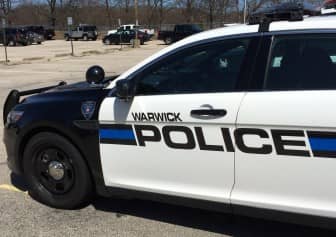 WARWICK, RI — Officer Steven Moretti was called to TGI Friday's at 989 Centerville Road Sept. 3 for a report of a hit and run crash without injuries, where the suspect fled toward West Warwick and was later apprehended by Coventry Police.
Moretti arrived at the scene and spoke with the remaining driver, who said he had been driving his 2014 Nissan Rogue west on Centerville Road past the Kent County YMCA when a blue Chevy Silverado drove to the right of his vehicle, attempting to pass him on the right, according to the officer's report.
The Silverado cut back left in an attempt to get back behind the Rogue, side swiping the lead vehicle in the process, the Rogue's driver told Moretti. The man said he attempted to speak with the driver when they both stopped at the next light, but couldn't see the driver through the Sliverado's tinted windows or get him to respond, Moretti reported. The driver did get the license plate number, however.
The Silverado sped off in the direction of West Warwick, the driver said, and he attempted to follow while calling Warwick Police. The dispatcher instructed him to return to the the crash site, where he met with Moretti, according to the report.
While Moretti and the driver were discussing the crash, Moretti contacted Warwick dispatch to ask Coventry Police to check on the address listed on the Silverado's registration. A Coventry officer drove to the address, 270 Hopkins Hill Road, where he found a blue Silverado with damage consistent with the crash, and had contacted Zachary Rossi, 19, of 63 Shore Dr., Johnston, who may have been the driver.
Moretti drove to the address and spoke with Rossi, who admitted that he had been the driver. Rossi said he didn't get out of his car because he was concerned the incident would turn into a road rage conflict, so he left the scene.
Moretti cited Rossi for failing in his duty to stop following a crash resulting in damage to the other vehicle, for using an illegal tint on his windows, and for operating without insurance. Moretti gave copies of the citations to Rossi and released him at the scene.