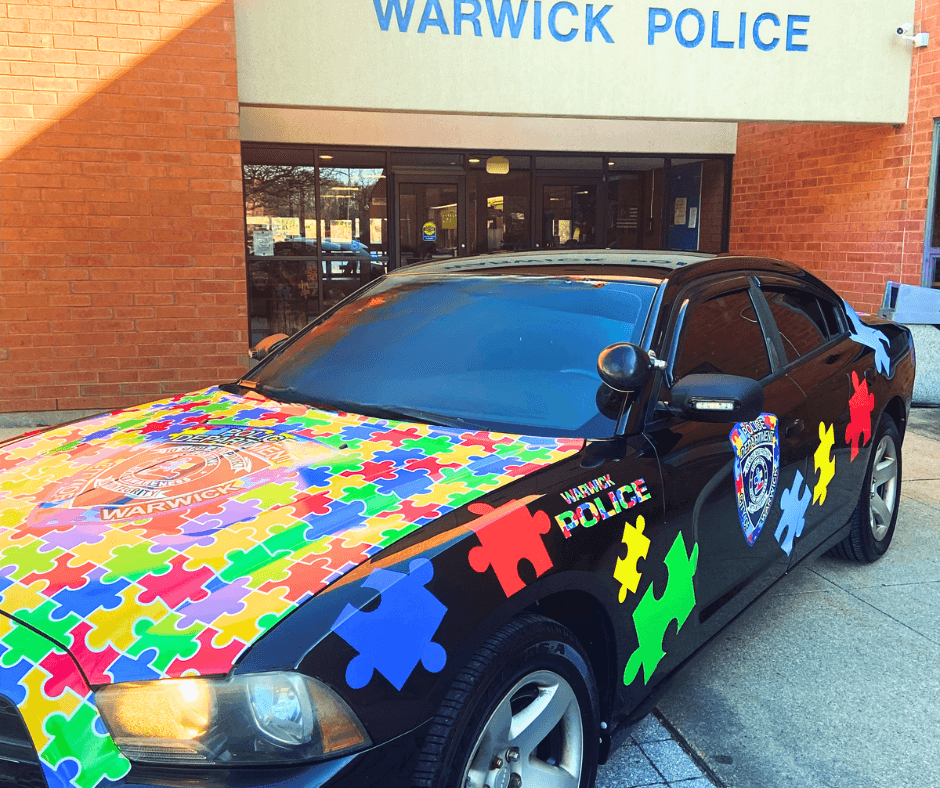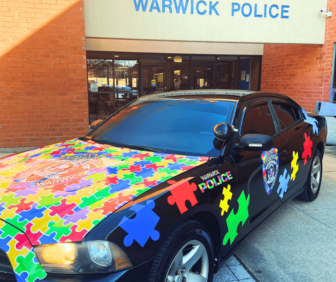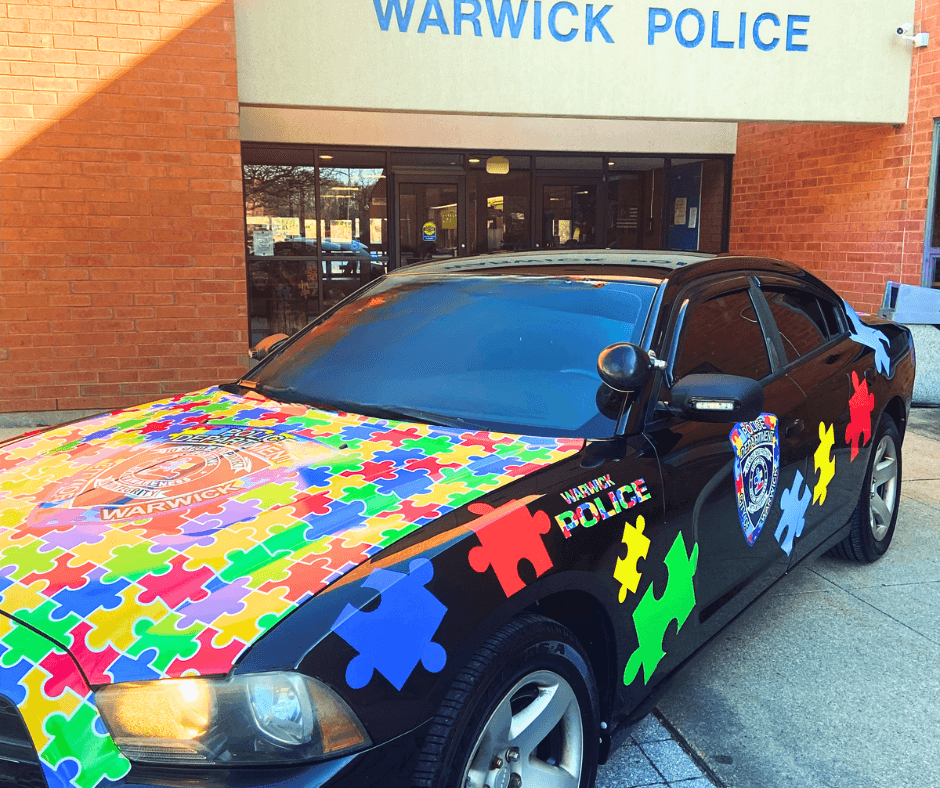 WARWICK, RI — In honor of Autism Awareness Month in April, the Warwick Police Department has decked out a WPD cruiser in a colorful puzzle design with the help of the Bori Graphix print shop in Warwick.
The design was applied using a vinyl wrap, according to Warwick Police. Wraps completely or partially cover a vehicle's original paint with colors, patterns or designs.
"The Warwick Police Department strongly stands with the autism community in celebrating this opportunity to support both education and a greater understanding of autism. In 2023, the Centers for Disease Control reported that approximately 1 in 36 children in the United States is diagnosed with an autism spectrum disorder (ASD), according to 2020 data. These statistics undoubtedly suggest that autism touches most of our lives in some way, and because of that, the Warwick Police Department is dedicated to supporting those with autism as well as their family members," Warwick Police announced Friday as they unveiled the autism awareness cruiser.
The WPD noted there are several steps the department takes to ensure the safety and protection of people with autism and all different abilities.  In addition to identifying differences in responses and understanding when an individual cannot follow typical commands, our officers are specially trained in wandering and elopement prevention and response.
"This month, to show our support for those affected by autism, their families, and caregivers, we've added some color to one of our cruisers. With the help of Bori Graphix, we were able to put together this incredible design and then have it come to life! The community will be able to see this cruiser around the city and at our community events and festivals. We will strive to do our part to continue to train our officers to properly recognize and handle situations involving those with autism and hope that this cruiser will help bring awareness to the community."