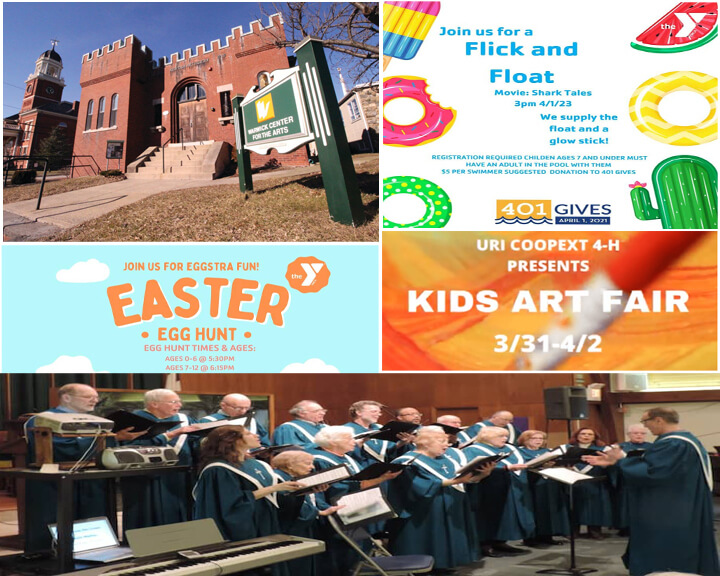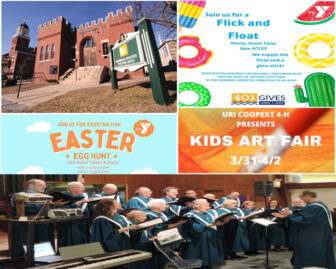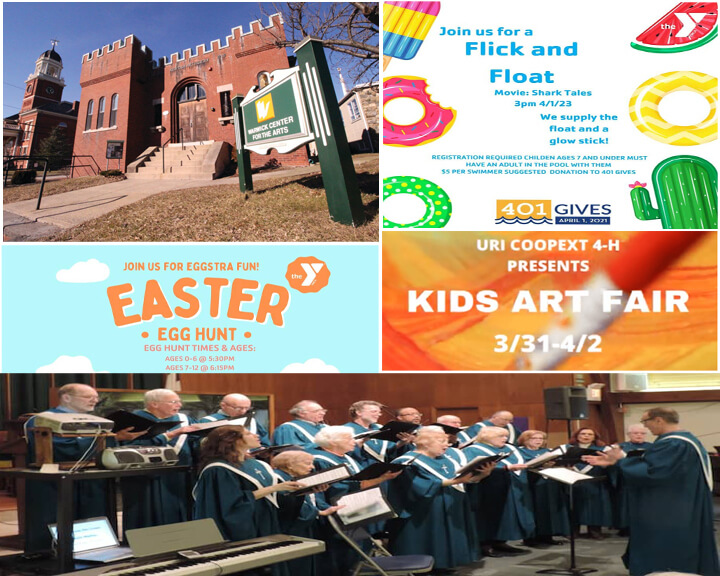 WARWICK, RI — Warwick Weekend festivities start with an egg hunt at Kent YMCA and art at Warwick Mall before wrapping up with a church concert to aid the RI Community Food bank.
Do you have a community, non-profit or fundraising event you'd like to see included in an upcoming Warwick Weekend? Email your event details and contact information to [email protected] by Tuesday each week, and use the subject "Warwick Weekend." You can also add events directly into the WarwickPost calendar, and we'll see it there.
Without further ado, here's what we know about what's happening this weekend:
Warwick Weekend March 31: Art & Egg Hunt
4-H Art Fair, Warwick Mall: Stop by Warwick Mall Friday for dinner, shopping and Easter Bunny photos, and be sure to catch the 4-H Kids Art Fair – it will be near Nordstrom Rack until Sunday. During the 2023 4-H Kids Art Fair at the Warwick Mall, youths will have their artworks displayed March 31st-April 1st! Paintings, drawings, sculpture and photography will all be on display.
 Egg Hunt, Kent County YMCA: Kent County YMCA will host an Easter Egg Hunt at their 900 Centerville Road location Friday at two separate times for two age groups:  Ages 0-6: 5:30 p.m.; Ages 7-12:  6:15 p.m. Members may attend free of charge.  Non-members will need $5 per child.
Pulp Fiction This Warwick Weekend, peruse the paper, prints, collage & altered books created by 25 artists in the Warwick Center for the Arts exhibit, Pulp Fiction. The exhibit runs through April 22 (gallery hours are 11 a.m. – 3 p.m. Wednesday – Saturday). An opening reception will be held Thursday, March 9, 6 – 7:30 p.m.
Warwick Weekend April 1: Art Party, Movie Float
Warwick Center for the Arts 401Gives Party:
WCFA has planned a fun day for the upcoming WCFA fundraiser party as the organization joins several across the state during a weekend fundraising drive on 401Gives. "Be a part of the action and visit us this Saturday, April 1 for these fun activities," the group says in their invite about the party, starting at 11 a.m. with a pastel demo, collage demo, kids' crafts, face painting and Bring Your Own Improv. "During your visit, you will have the opportunity to
donate to the WCFA via 401Gives
and to view our latest exhibit, Pulp Fiction."
Warwick Weekend April 2: Concert Aids Food Bank
Lakewood Baptist Concert:
Lakewood Baptist hosts its 18th Annual Rhode Island Community Food Bank Benefit Concert on Palm Sunday, April at 6:30 p.m. The concert will host seven churches, including Lakewood and a group called "The Silver Tops", all of which have prepared a few songs with either a soloist or their choir.  The other performing churches are Norwood Baptist Church, Spring Green Memorial Church, Warwick Central Baptist Church, Woodbury Union Presbyterian Church, Second Baptist Church, South Hadley, MA and Acoaxet Chapel Praise Team, Westport, MA.