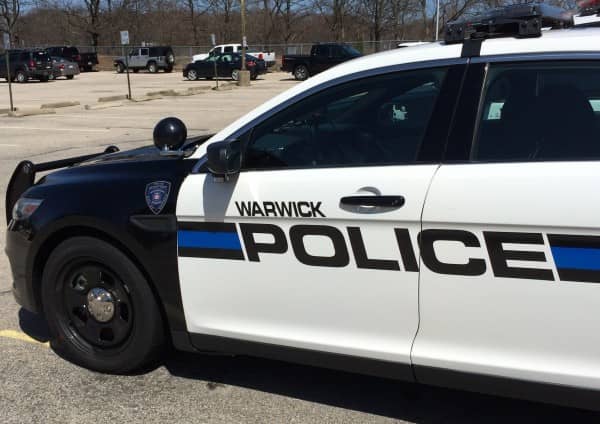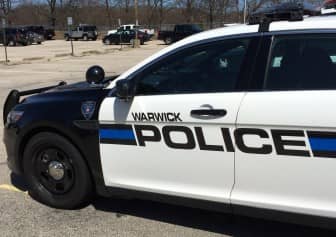 WARWICK, RI — Officer Kevin McGuire arrested a driver on multiple charges, including DUI, after the man sped past him on Post Road on the wrong side of the road, struck a car and continued to Kilvert Street before pulling over.
McGuire, who was already running his siren and emergency lights on his way to an unrelated call, made a three point turn and followed the truck, later identified as a 2002 GMC Sierra 1500, as it raced at about 80 mph south on Post Road, changing lanes without signaling, according to the officer's report.
McGuire spotted the truck decelerate abruptly to turn onto Coronado Road, and followed several seconds later, finding a car that had apparently been damaged by the pickup moments earlier. A talk with the driver of the struck car would later confirm this, according to the report.
At the top of the hill on Coronado Road, McGuire saw the truck go through a red light at the road's intersection with Jefferson Boulevard. The driver continued to drive at high speed, McGuire reported. He was able to clock the truck doing 40 mph in the 25 mph zone.
The truck abruptly slowed and pulled into the parking lot at 405 Kilvert St., and McGuire noticed that the rear passenger tire was flat, the officer reported.
McGuire noticed the driver was crouched over in the front seat making furtive motions. The officer drew his firearm and held it by his side as he stood by the open door of his cruiser and ordered the man to show his hands and step out of the truck.
The driver stuck his hands out his window and stepped out of the truck, then laid down on the ground, arms held out to the side, as McGuire asked. McGuire identified the driver as Tyler Leonard, 21, of 13 Dambrosca Ct., Apt. 2, West Warwick, and ran him through some sobriety tests.
Leonard demonstrated a lack of smooth pursuit and exhibited involuntary eye movements in his vision, missed heel to toe cadence during a walk and turn test and used his hands for balance, then was unable to safely balance on one foot.
In the middle of the last test, Leonard gave up on the One Leg Stand, telling McGuire, "That's all I've got."
McGuire arrested Leonard, and transported him to Warwick Police Headquarters, where he registered a .177 and .176 blood alcohol content on two breath tests.
McGuire charged Leonard with hit & run, DUI, .15 or greater, reckless driving first offense, and cited for speeding, failing to comply with traffic devices, failure to properly display his license plate, interior light operated during traffic stop, lane violations, and failing to use a turn signal.