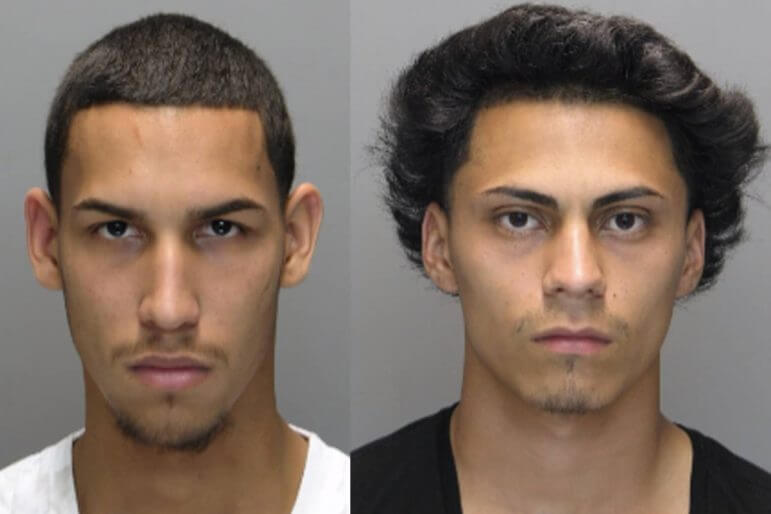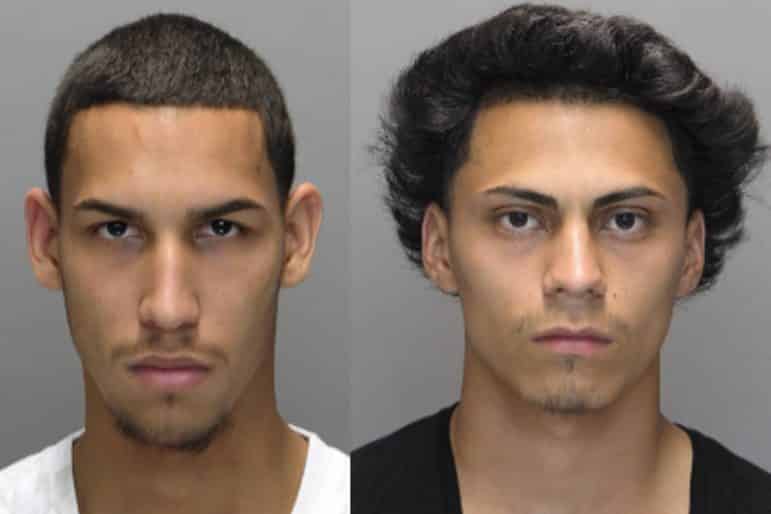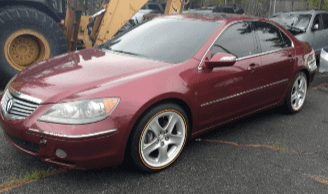 WARWICK, R.I. — Warwick Police staking out Holiday Inn Express on Jefferson Boulevard, one of 18 locations targeted in a series of vehicle tire and rim thefts, caught their men Monday, May 22 at 8:20 p.m., charging the Providence duo with Conspiracy to Commit Larceny.
According to Warwick Police, the department has been receiving numerous calls reporting rim and tire thefts since March. While watching the hotel, Warwick officers spotted a maroon, 2005 Acura sedan with a single RI license plate in the rear, in the parking lot, with two men inside.
Police followed the Acura, which matched the description of a car spotted at the scene of the thefts. After observing multiple moving violations, officers stopped the Acura at a gas station at the intersection of Post Road and Coronado Road.
Officers observed several items inside of the vehicle, in plain view, associated with tire and rim thefts, according to police.
Officers arrested the occupants, identified as Belter Giron. 20, of Hudson Street, Providence, as well as Jonathan Adames, 20, of 10 Bodell Ave., Providence, and transported them to Warwick Police Headquarters, 99 Veterans Memorial Drive, where they were interviewed by detectives and charged.