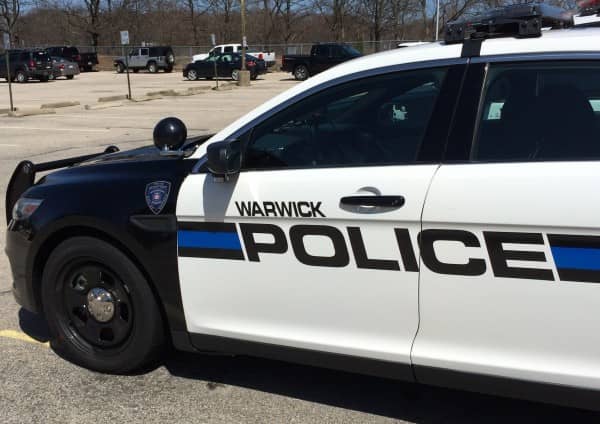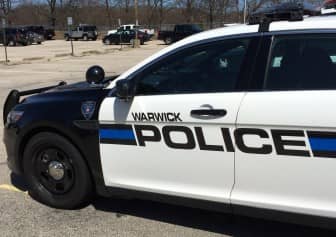 WARWICK, RI — Four Warwick officers responded to NYLO hotel at 400 Knight St. July 24 at 3:58 p.m. to ensure an unruly quartet of women had left the premises, but arrested two of them instead after one assaulted one of the officers and the other was revealed to have an arrest warrant for shoplifting in Smithfield.
Staff at the hotel told officer Ryan Lancaster that there had been a fight in the hall on the third floor involving the four women, but that they had left the hotel in the direction of the parking lot across the street, according to the officer's report.
In the lot, officer James Vible found a car with four women in it, and Lancaster joined him to assist in checking on the group, with Officer James Michailides assisting.
WPD dispatch advised the officers that one of the women, Bria Hogan, 20, of 455 Prospect St., Woonsocket, had an outstanding arrest warrant for shoplifting out of the Smithfield Police Department. Lancaster noted in his report that Hogan smelled of alcohol, and that she also told him she'd had four shots of tequila, and that she was aware there was something on her record.
Nonetheless, Hogan resisted violently when Vible attempted to arrest her, swinging her arms and kicking, yelling that she was not guilty of shoplifting.
As Lancaster managed to secure Hogan in a cruiser, Lancaster reported that he heard sounds of another struggle, and turned to find Michailides struggling to restrain another woman from the car, later identified as Aliyah Jiminez, 21, of 47 Home Ave., Providence.
Michailides reported that, upon seeing Hogan arrested, Jiminez, her sister, who had been yelling at the officers, charged toward Vible and Lancaster. Michailides stepped in front of her and she scratched his face and forehead before the officer was able to push her away. A fourth officer to arrive on the scene assisted Michailides in arresting Jiminez, who kicked and struggled as the officers placed her in a cruiser.
Jiminez was charged with simple assault, resisting arrest, and disorderly conduct. Hogan was released into the custody of the Smithfield Police Department.