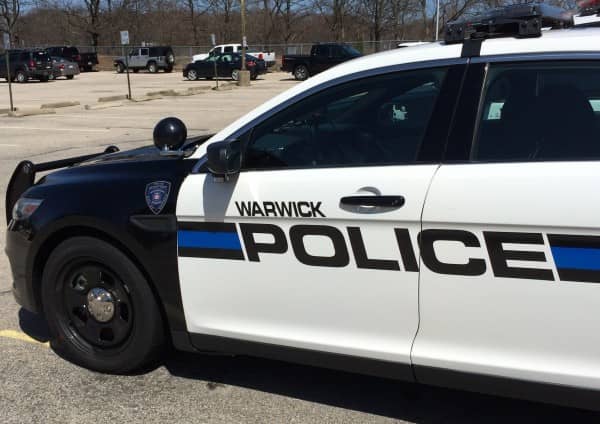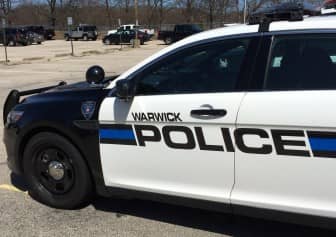 Warwick, RI — A Warwick officer arrested a Narragansett driver Oct. 17 at 12:59 a.m who was taking up his half of the road in the middle heading east on Main Aveneue.
Officer John Curley clocked the driver, operating a red 2013 Hyndai Elantra, traveling at about 53 mph and turned around to catch up with the vehicle. When he did near the intersection of Main Avenue and Jefferson Boulevard, he saw the driver was operating the Elantra in the center of the road, tires rolling in the right hand and left hand lanes, according to the officer's report.
Curley followed the Elantra as it continued driving in both lanes across Greenwood Bridge, then stopped the driver.
Curley spoke with the driver, identified as Walter Duffy, 56, of 15 Temple Ln., Narragansett, who told him he was returning home from work and had stopped at Chili's Bar & Grill, had two beers before continuing home.
Curley asked Duffy to take field sobriety tests, which he agreed to. The tests didn't go well for the Narragansett man. His vision demonstrated a lack of smooth pursuit, could not keep his balance or maintain heel-to-toe cadence during the walk and turn and used his arms for balance and put his foot down during the one-leg-stand.
Duffy also consented to a field breath test, on which he registered a .172 blood alcohol reading.
Curley arrested Duffy, then transported him to Warwick Police Headquarters, 99 Veterans Memorial Drive, where he refused to take a second chemical blood alcohol test.
Curley charged Duffy with DUI, first offense, blood alcohol unknown, and issued violations for speeding, lane violation, and refusal to submit to a chemical test.
He was scheduled to answer the DUI charge in Third District Court Nov. 24.