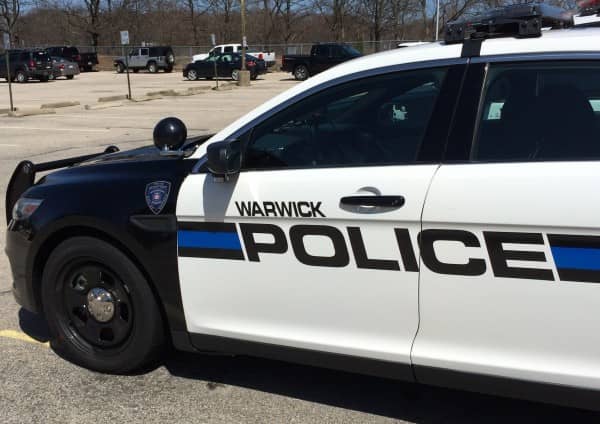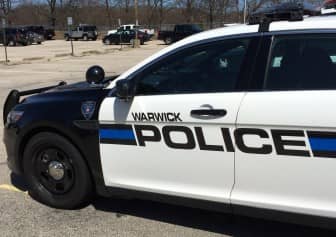 Warwick, RI – Warwick Police arrested two men in their 20s Oct. 21 after they swore at and menaced a 44-year-old woman and her 18-year-old daughter, using racial slurs, after passing them as they shopped at Candy Zone at the Warwick Mall.
Officer Matthew Higgins was inside a nearby store at the time, taking a larceny report, when he heard a commotion just outside the entrance. He exited, finding two men in their 20s apparently arguing with a woman. He asked them to break up the argument, and the woman approached, asking him to keep the men away from her, the officer reported.
One of the men, later identified as Justin Newton, 20, of 82 Pond St., Apt. 4, West Warwick, quieted immediately and stepped away from the argument. The other man, later identified as Tyler Lake, 21, of 40 High St., North Kingstown, continued to loudly curse and act belligerent, according to Higgins' report.
Higgins attempted to grab Lake's arm to remove him from the confrontation, but the man resisted, telling the officer, "Get the f***off me,  you f***ing rent-a-cop."
Higgins took this opportunity to secure Lake in an arm bar, securing both his arms behind his back, and walked him away from the woman and Newton. Once Lake had calmed down, he brought man back to speak to all three at once.
The men told Higgins the woman had just begun yelling at them.
The woman, Tiffani Chau 44, of West Warwick, however, said the men had walked by while she and her 18-year-old daughter were shopping in the Candy Zone store, then begun yelling at her daughter, asking why she had been staring at them, asking 'Who do you think you are?' and telling her to "Go back to your own country," punctuating the exchange with a racial slur.
Chau said she began sticking up for her daughter, and the men turned their behavior on her as well, Higgins reported.
The daughter told a similar story, as did the Candy Zone clerk. The clerk said the men also had their hands in the daughter's face, asking her, "What are you going to do about it?"
Warwick Mall security arrived and told Higgins they wanted the two men prohibited from trespassing at the store again. Two additional WPD officers arrived, and the trio arrested Lake and Newton, handcuffing them.
Lake and Newton were transported to Warwick Police Headquarters at 99 Veterans Memorial Drive, where they were each charged with one count of disorderly conduct and one count of simple assault.