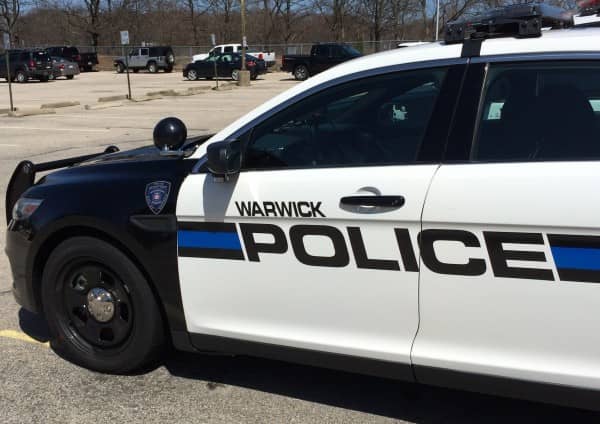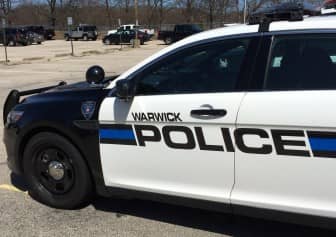 WARWICK, RI — Warwick officers Ali Jaafar and Justin Martin were called to the area of Harrison Avenue and Monroe Street at 4:32 p.m. June 9 for a report of a hit and run, arresting a Hopkinton, MA woman on hit & run and DUI charges.
When Jaafar arrived, he met with the man who had made the report, who told him that the woman standing next to him, Maureen Tumbleton, 46, of Hopkinton, MA, had rear-ended his black 2004 Volvo V7OR with her black 2009 Honda Civic in front of Auto Zone at 781 Warwick Ave. as they drove south. After she struck his car with hers, she proceeded to pass him, he said.
The man drove to catch up with her, beeped at her and told her that she had just hit him, which she denied before continuing. The man followed her to the intersection of Harrison and Monroe, where she stopped and got out of her vehicle. The man said he got out of his car and the two "had words", according to Jaafar's report.
As Jaafar and the reporting driver spoke, the officer noticed Tumbleton swaying on her feet, that her face was red, her eyes bloodshot and her speech was slurred. As she fumbled to get information out of her wallet, Jaafar noticed a pill inside a plastic bag inside. Jaafar took the purse, set it aside and asked if Tumbleton had had anything to drink earlier. Tumbleton replied that she had had one beer, and that she was fine, according to the officer's report. As she spoke, Jaafar reported he could smell alcohol on her breath.
Jaafar ran her through a series of sobriety tests, during which she exhibited a lack of smooth pursuit in her vision, had to use her arms for balance but was still unable to balance and missed heel to toe cadence. She was also unable to safely balance on one foot.
Jaafar arrested Tumbleton on suspicion of driving under the influence of alcohol and transported her to Warwick Police Headquarters, 99 Veterans Memorial Drive, where she consented to a breath test.
At the station, Tumbleton said she had had two drinks at Buttonwoods Brewery in Cranston, each of which were pints, one a stout and the other an IPA that was more than 9 percent alcohol content. She said that at 5'3″ and 98 lbs., with low body fat, she might appear more intoxicated than she actually was.
The test results were .172 and .174 blood alcohol content. Jaafar charged her with DUI, .15 or greater, first offense, as well as failing in her duty to stop following a crash resulting in damage.