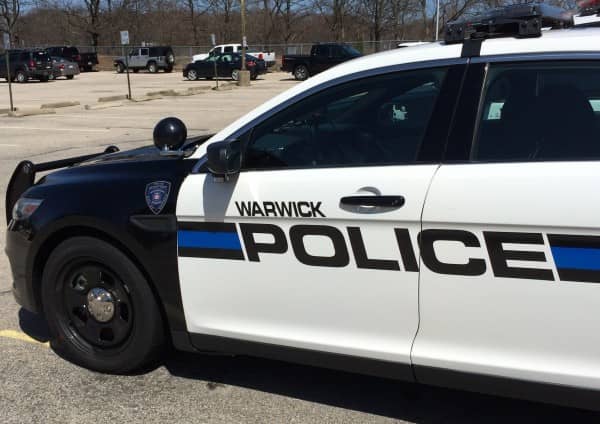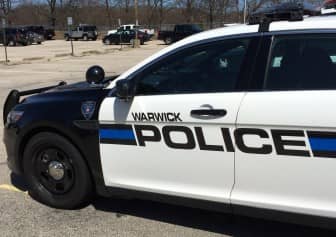 WARWICK, RI — Officers Jamie Petit and Christopher Fernandes were called to Top of the Bay Restaurant, 898 Oakland Beach Ave., for report of a stolen 30 ft. x 20 ft. U.S. flag a thief had loaded into a white cargo van that he then drove away June 6 at 12:20 a.m.
While en route to the restaurant, Fernandes spotted a white Dodge cargo van headed north on Oakland Beach Avenue, then made a traffic stop and spoke with the three people inside, identifying them as Lucas Britton, 26, of of 43 Bernon St., FL Apt. #2, Providence the driver, Dylan Martin, 20, if 199 Agricultural Ave., Rehoboth, MA, and the front passenger, and Taylor Degnan, 20, of 96 Ferncrest Ave., Cranston, the rear passenger.
While he spoke with the men, Fernandes noticed a large flag on the floor of the rear of the van. Petit met him at the stop, and Fernandes directed him to the restaurant to interview witnesses.
Petit reported that the restaurant owner wished to press chargers for the theft of the flag, valued at $600. Petit returned to the van with a witness, who identified Martin as the man he'd seen stealing the flag.
The witness told Petit that he had seen Martin, a skinny white male in his 20s, leave the van and walk to the flag, lower it from the flagpole and fleeing with it in the van. The owner of the restaurant, Elias Farhat, 38, said he had also seen the theft, seeing two men near a white van in the parking lot, one of whom had lowered the flag and put it in the van.
Fernandes arrested Martin and transported him to Warwick Police headquarters, 99 Veterans Memorial Drive, for processing. The officer charged him with larceny, and all three were issued no trespass orders for the restaurant.