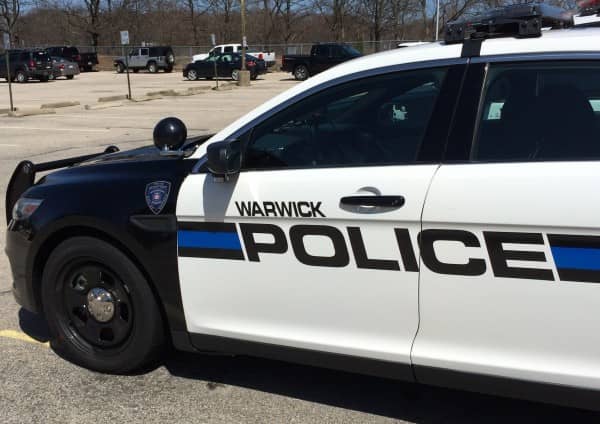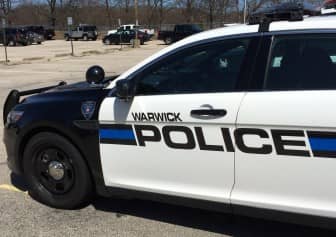 WARWICK, RI — Officer John Curley was patrolling on Rte. 37 east in the right lane July 16 at 12:47 a.m. when he spotted a gray 2010 Infinity G37 cross into the breakdown lane several times before pulling the driver over on Post Road south, ultimately arresting him on a DUI charge.
As Curley followed the driver onto Post Road, he noted the man continued to drive the car into the breakdown lane, nearly striking the curb, and stopped him as he pulled into the parking lot of My Favorite Muffin at 1535 Post Road.
Curley identified the driver as Jason Puerini, 44, of 42 Inkberry Trail, Narragansett, and reported smelling an odor of alcohol on the man's breath as they spoke. Curley asked if the man had drank any alcohol that night, to which Puerini said he'd, "had a couple," according to the officer's report.
Puerini agreed to perform sobriety tests, showing a lack of smooth pursuit in his vision, trouble walking a straight line and keeping proper count of his steps, and could not balance on one foot, according to the officer's report.
Curley arrested Puerini, charging him with DUI, and placed him in the officer's cruiser. Puerini declined to take a portable breath test, telling the officer, "I'm above the legal limit, so I would rather not take the test," according to the report.
Puerini's car was towed by P& P Towing, and a dog in the car with Puerini was placed at his girlfriend's home.
Curley transported Puerini to Warwick Police Headquarters, where the driver refused a breath test a second time. The officer charged Puerini with DUI, first offense, blood alcohol unknown, for lane violations, and was issued violations for refusing the preliminary and second breath test, as well as for possession of marijuana, one ounce or less.
He was scheduled for a hearing on the charges in Third District Court on Aug. 9, and released to a sober adult.