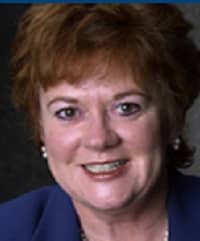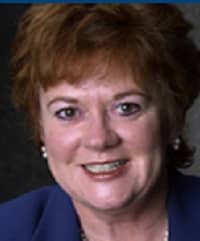 Editor's note: The following is a release from the Legislative Press and Public Information Bureau.
STATE HOUSE — Four bills introduced by Rep. Eileen S. Naughton (D-Dist. 21, Warwick) became state law last month when they were signed by Gov. Gina Raimondo.
The first law, which had been championed vociferously by Representative Naughton in committee, on the House floor and in the news media, is the Lead and Copper Drinking Water Protection Act (2016-H 8127A), which directs the Department of Health to use funds from federal capitalization grants to conduct baseline copper and lead testing of the water supply systems of each local government as well as in public schools and licensed daycare facilities.
"It is so gratifying to see a lot of hard work pay off as the governor signed this bill," said Representative Naughton. "It is of the utmost priority that the state protect and maintain the purity and quality of its drinking water. Of every natural resource we possess, there is none more vital to health and life itself than drinking water. We've seen what can happen without the best safeguards in place, and we need to guarantee that the integrity of our water is never eroded."
The same day, the governor signed Representative Naughton's bill (2016-H 8075) allows the Agricultural Lands Preservation Commission to resell land without being subject to the first right to purchase by the municipality in which the land is situated contained in existing law. This act allows land purchased with public money for agriculture preservation to be used as farms.
Also signed into law last week was Representative Naughton's bill (2016-H 8369) that requires the Department of Children, Youth and Families to transition from child placement in group homes to child placement in foster care. The law also requires the DCYF to submit to the House and Senate finance committees annual reports which include such details as the number of children in foster care and those in group homes and the costs associated with those placements, as well as recommendations for placement and options to pay for certain services for children and families.
The governor also signed Representative Naughton's legislation (2016-H 7362) that transfers the jurisdiction of possession of one ounce or less of marijuana by a person who is under the age of 17 from the Rhode Island Traffic Tribunal to the Rhode Island Family Court. The act also provides the Family Court with jurisdiction to order substance abuse assessments and treatment for persons 17 years of age or older and under the age of 18 years who commit this offense.
In addition to the four bills signed last week, other bills introduced by RepresentativeNaughton this year that have become law include:
2016-H 7014 — This act includes wireless telephones in the adaptive telephone equipment loan program that services the needs of persons who are deaf, hard-of-hearing, severely speech impaired, or those with neuromuscular impairments.
2016-H 7329 — This act provides that the governor's appointments to the RIPTA authority shall include a regular user of fixed-route RIPTA transportation and also a disabled person.
2016-H 7349A — This act makes various modifications to the enabling act for the Warwick Sewer Authority.
2016-H 8207A — This act sets forth a formal statement of foster parents' bill of rights, and requires that copies be given to all foster parents at each licensing interval.