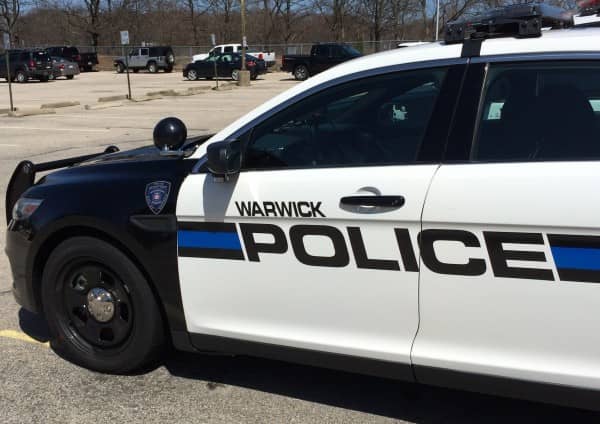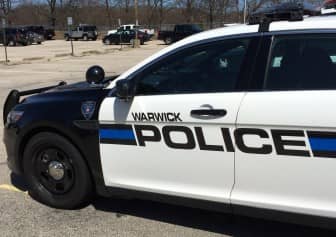 WARWICK, RI — Warwick Police arrested a Providence man July 18 after the second of his video-recorded attempts at stealing an air conditioner from Next Gen Mechanical at 106 Hallene Road  proved successful, catching up to the thief on Airport Roa an hour later as he drove the box truck used in the theft.
At 9:54 p.m. that day, Officer John Zaborski spoke with the owner, who said a man had asked him if he could take an air conditioning unit form the back of the building. The owner told the man no, Zaborski reported.
When the owner discovered the air conditioner in question missing, video surveillance showed the man, later identified as Tony Holford, 35, of 88 Ellery St., Apt. 1, Providence, had not taken 'no' for an answer. When Zaborski reviewed the footage, he saw Holford and two friends try to stealing the air conditioner from the property at 9 p.m., but the attempt failed when the trio was unable to lift it. They returned at 10 p.m. with a fourth man and loaded it on a box truck, according to the officer's report.
The owner said the air conditioner is worth $500.
At about 11 p.m. that night, Zaborski spotted the same truck used in the theft while he was driving near 300 Airport Road, noted its plate didn't match the vehicle, and pulled it over.
Zaborski learned that in addition to starring in a video chronicling an act of larceny, Holford was also driving using a suspended license, with two such offenses on his record. Zaborski arrested Holford and transported him to Warwick Police Headquarters at 99 Veterans Memorial Drive, where he later confessed to both attempts at stealing the air conditioner.
Zaborski charged Holford with larceny, less than $1,500, and driving on a suspended license, third offense.