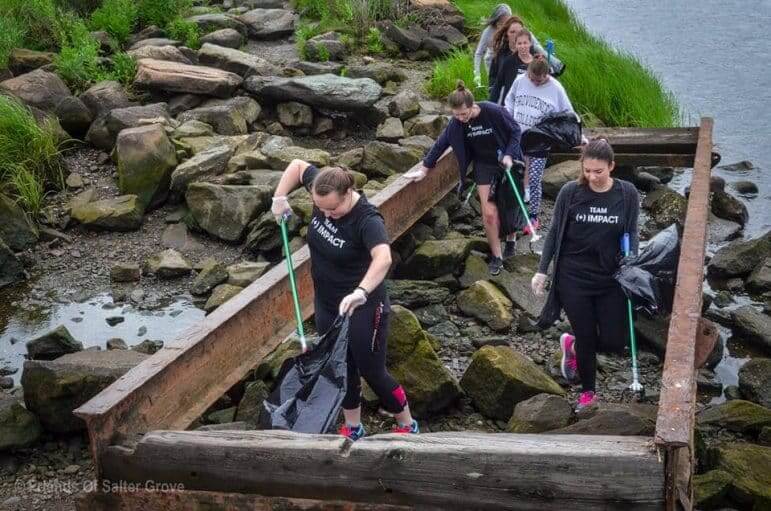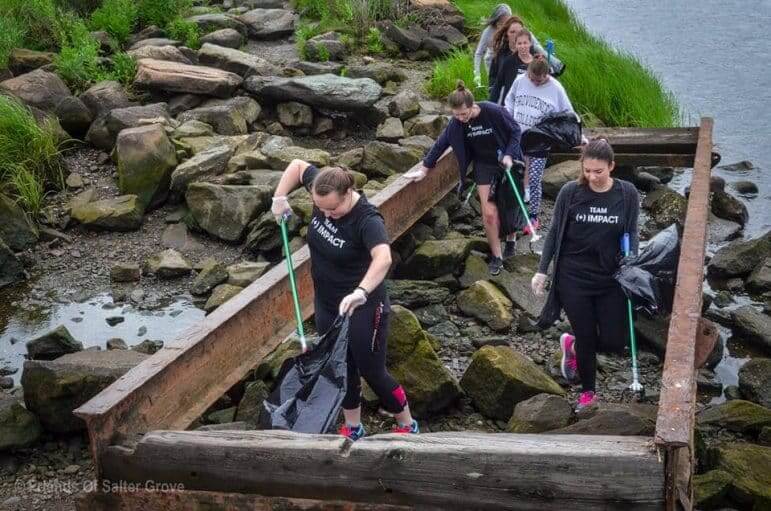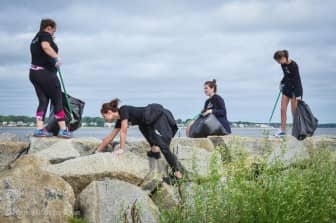 WARWICK, RI — Four months after the Friends of Salter Grove (FoSG) drew the attention of Rep. Joseph McNamara (D-Dist. 19, Warwick) to the area's causeway, the DEM is surveying in preparation to restore the deteriorating 1960s Army Corps of Engineers artifact, and the adjoining park is enjoying occasional organized cleanups.
"The DEM has started to do some surveying work to restore the causeway," said Jason Major, a FoSG member. The causeway provides a walking surface for hikers and fishermen to the breakwater running along upper Narragansett Bay/Providence River that connects Rock Island at the south with Marsh Island to the north.
It's seen better days, providing little more than an obstacle course for those who brave the walk to the breakwater.
The DEM has agreed to resurface, regrade and rebuild the causeway, Major said. That rebuilding part will raise the causeway above the current high tide level, he said, eliminating a high-tide drowning risk for fishermen the FoSG brought to officials' attention in March.
But the FoSG has higher aspirations for the park beyond improving safety and preventing drownings. Major said they'd like to see genuine restroom facilities there, and an overhaul of the area's playground area.
"It's pretty much the saddest playground in Warwick," Major said.
Those aspirations are still in the planning stages, Major said, but a few initial steps include securing the FoSG's 501c non-profit status and, perhaps, starting a Gofundme.com page to generate some of the approximately $50,000 it will take to modernize the area.
Spreading word about Salter Grove is also a part of the plan. They've gotten some help in that regard with the help of a few cleanup events with volunteers from local companies and organizations, including help from Alex and Ani employees. 
The FoSG is also working on outreach to local schools, and additional cleanup events with Save the Bay. The organization just won a $1,000 grant from the New England Grassroots Environment Fund, which they'll use for some basic office funding while they're working to secure more substantial capital, from a financial and community perspective.