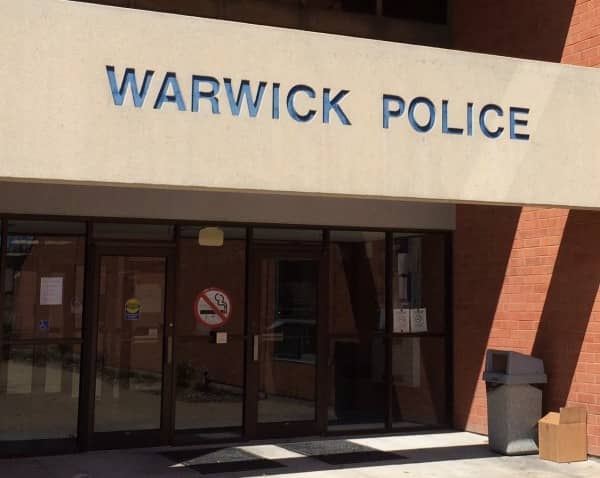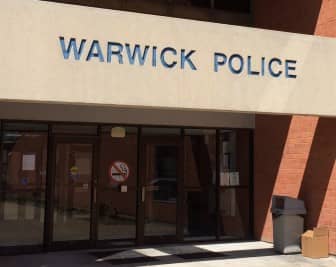 WARWICK — Warwick Police made 57 arrests between May 16 and May 24 according to the WPD arrest log, on charges including 2 for domestic assault, one domestic B&E, three for narcotics possession, four for simple assault, one for embezzlement, 11 for outstanding warrants, and 4 for DUI.
Of the arrests made during this period, Warwick Police recorded 40 of them on their website. Below are the details of a few of those arrests, followed by the balance of the reported arrests:
At 8:57 a.m. May 16, Warwick Police arrested Dereck Joa, 22, of 60 Welfare Ave., Apt. 3, Providence, at Motel 6,  20 Jefferson Boulevard, charging him with possession of narcotics.
At 5:15 pm. May 17, Warwick Police arrested Alan B. Mitchell, 61, of 54 Nooseneck Hill Road, West Greenwich, at 71 Deborah Road, charging him with making crank or obscene phone calls.
At 4:29 p.m. May 21, Warwick Police arrested Jamie R. Hartington, 39, of Post Road, Warwick, charging him with Breaking and Entering, Domestic Willful Trespass, Domestic Simple Assault, third offense and simple assault.
At 12:44 p.m. May 22, Warwick Police arrested Tia S. Brockington, 35, at Motel 6, 20 Jefferson Boulevard, charging her with embezzlement and wire fraud.
The full list of the WPD's reported arrests are embedded below:
Warwick Arrest Log May 16 - 28