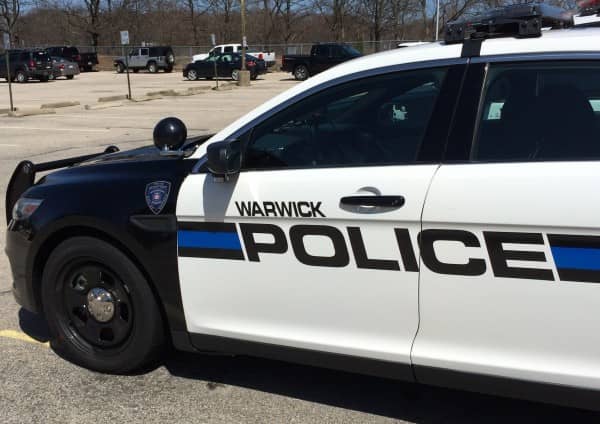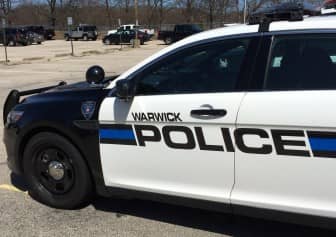 WARWICK, RI  — A Warren woman wanted by Warwick Police for leading officers on a high-speed chase through Warwick, then across the state into Swansea, MA before being stopped by officers there Oct. 15 was arrested by Warren Police and turned over to Warwick officers Nov. 7.
Warwick officer Jonathan Byrne was on patrol on Post Road near Warwick Avenue Oct. 15 at 1:35 a.m. when he spotted a white Toyota four-door hatchback stopped at a green light, its driver apparently using a cell phone. Byrne pulled a U-turn to check on the driver, according to Byrne's report.
As he followed the car, it began swerving, prompting the officer to attempt to pull the driver over near 320 Warwick Ave., according to the report. The car fled down several side streets before turning onto River Street, then into the Shaw's Supermarket parking lot, then back onto River Street. The car then turned onto Elmwood Avenue, swerving and speeding at 70 mph in the 35 mph zone.
Cranston Police took over the pursuit in Cranston, then through Rhode Island into Swansea, MA, where officers stopped and arrested the driver, identifying her as Irina Bublik, 30, of 11 Davis St., Apt. 2, Warren, charging her with DUI and assault of an officer with a deadly weapon, speeding, lane violations, ignoring a stop sign, and lane violations.
On Nov. 7 at 8:28 p.m., Bublik turned herself in at Warwick Police headquarters, 99 Veterans Memorial Drive.
Bublik was released with a Third District Court summons for Dec. 11, at 9 a.m.