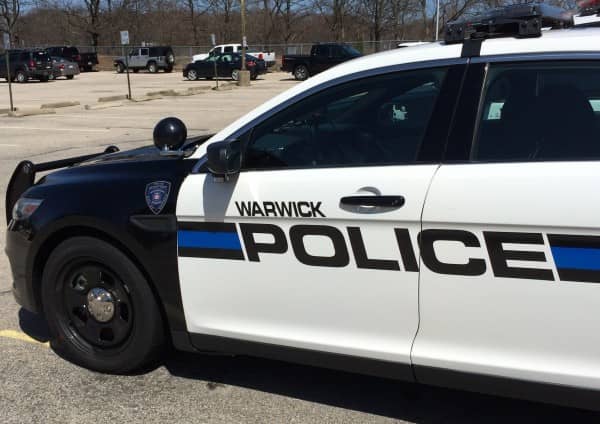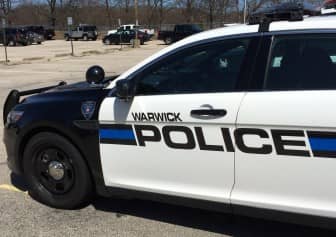 Warwick, RI — Warwick Police arrested a 27-year-old West Warwick woman wearing a bathrobe, no shoes and with purple-stained hands April 15 at 7:25 p.m. after she attempted to force her way into an East Avenue home.
Warwick Officer Jason Cooke reported that he and Officer John Zaborski were called to East Avenue for a report of a woman in her 20s, barefoot and wearing a bathrobe, who had attempted to force her way into the home.
When interviewed after the arrest, the homeowner told Cooke that he had seen a man driving a black Jeep pull into his driveway and drop off the woman, later identified as Joelle Marcoccio, 27, of 696 Providence St., West Warwick, who walked to his door and rang his doorbell, Cooke reported.
When the man answered and asked what the woman wanted, she tried to enter the house, attempting to push past him, and stuck her foot in the doorway. The man pushed the door and the woman back, shut the door and locked it, then called police, according to the report.
When Cooke and Zaborski first arrived at the address, they found Sgt. Stephanie Giblin across the street near a bike path attempting to place a young woman with purple hair and purple ink-stained hands in custody as the woman resisted arrest, according to the officers' reports.
Cooke and Zaborski assisted Giblin in arresting the woman, who yelled obscenities at the trio, replying, "I'm not going to do it," when asked to place her hands behind her back.
The three eventually handcuffed Marcoccio, who at first identified herself as Asia Taverns before providing her real name to Giblin at Warwick Police Headquarters at 99 Veterans Memorial Drive.
The officers charged Marcoccio with disorderly conduct and obstructing an officer before transporting her to Kent County Memorial Hospital and releasing her into their custody.