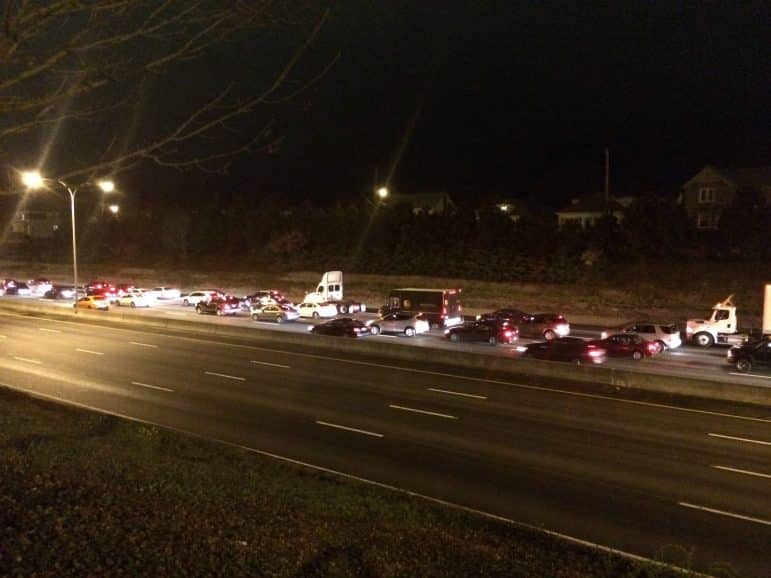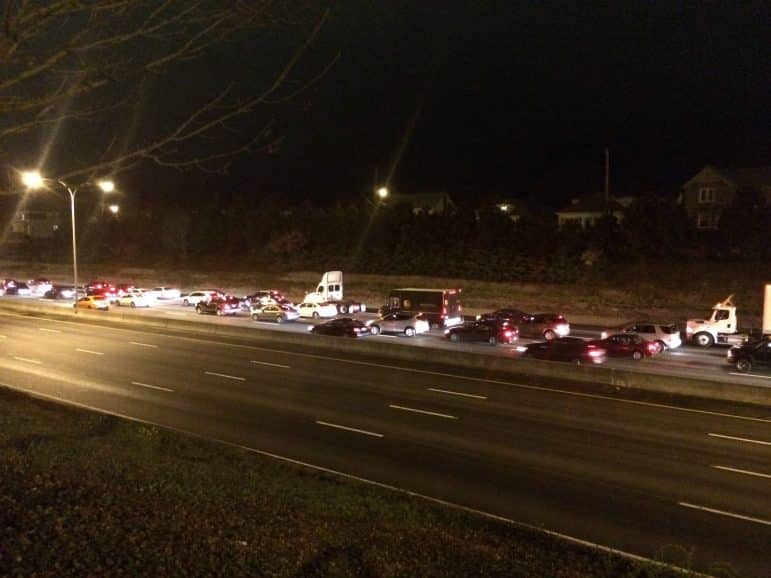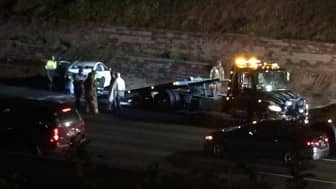 Cranston, RI — Two crashes within an hour of each other at Rte. 95 south exits 16 and 15  jammed traffic late Tuesday evening.
The first crash was a rollover at 10:24 p.m. near the Jefferson Boulevard exit #15 in Cranston, near the Warwick line, according to scanner calls, reported @CranstonScanner on Twitter.
A second crash occurred at 11:01 p.m. near the Rte. 10 exit #16 in Cranston, causing serious front end damage to one car. RIDOT reported the left-center lane and left shoulder were blocked by the crash.
A tow truck removed the car from the highway there at about 11:20 p.m. RIDOT reported the exit 16 crash was cleared at 11:48 p.m.
Traffic backed up between the two exits as vehicles crawled past emergency crews clearing the scenes of wrecked cars. Cranston Fire Fighters, including one ladder truck, responded to the scene, as did RI State Police.
Warwick Post will update this story as more information becomes available.