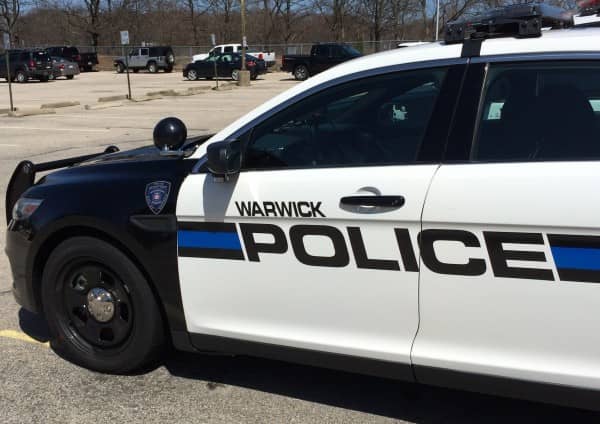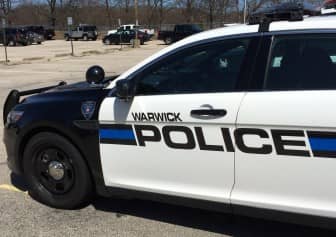 Warwick, RI — A Warwick officer arrested a 30-year-old Warwick woman Dec. 19, charging her with DUI after observing the driver travel faster than 60 mph in a 35 mph zone on Airport Road while swerving with a 5-year-old boy and a dog in the back of her gray 2005 Chevrolet.
Officer Aaron Steere spotted the Chevrolet driver, later identified as Holly Laliberte, 30, of 270 Warwick Neck Ave., Warwick, on Warwick Avenue as he waited behind the car to turn onto Airport Road at a red light, according to the officer's report. The light turned green, and Steere followed as the Chevrolet sped at more than 60 mph in the 35mph zone, swerving out of the right hand lane.
Steere stopped the Chevrolet at 699 Airport Road and identified the driver as Laliberte. He also found a 5-year-old boy and large dog in the back seats of the car. The woman said she'd had two rum and Coke drinks at Twin Oaks in Cranston, the officer reported.
As Steere spoke with her, he noted the driver had a bloodshot eyes, a slouch and a strong odor of alcohol on her breath. During sobriety tests, she demonstrated a lack of smooth pursuit in her vision, was unable to balance and missed heel-to-toe cadence during the walk-and-turn test and was unable to balance on one foot during the one-leg-stand.
Steere called a Laliberte's father to take the vehicle, and arrested her on suspicion of driving under the influence of alcohol. At Warwick Police Headquarters at 99 Veterans Memorial Drive, Laliberte refused to take a chemical breath test.
Steere charged her with driving under the influence of alcohol (DUI), second offense, and issued violations for failing to travel in her lane, speeding and refusing to take a chemical test. She was released to her father.
Steere also contacted the Department of Children, Youth & Families (DCYF) about the arrest and faxed a copy of his report to their office.