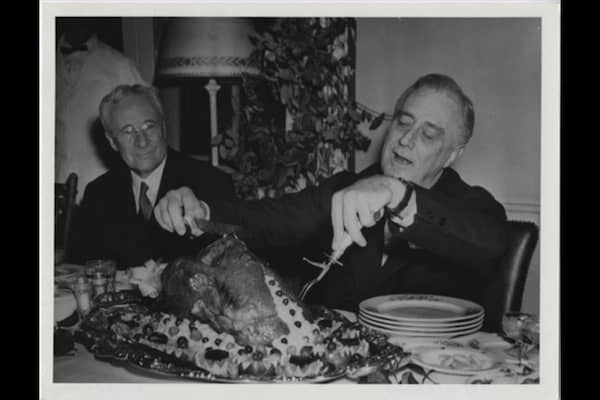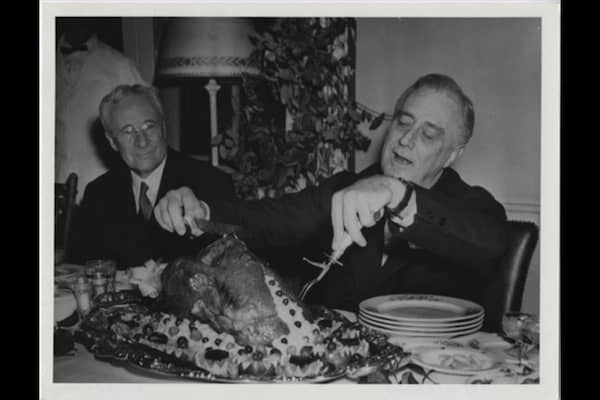 Warwick, RI — Today, Nov. 24, is Thanksgiving Day, the annual holiday tracing its roots back to the Pilgrims in the 1620s, marked by feasting and celebration, and a few local traditions: the annual football game and Turkey Trot Road Race.
First, a few Thanksgiving facts to impress the family:
The date of Thanksgiving wasn't formalized until Reconstruction in the 1870s; before that, states observed the holiday on different days. President Abraham Lincoln set Thanksgiving to the last Thursday in November in 1863, but  Southern states rejected the idea at the time.
President Franklin D. Roosevelt signed a Congressional resolution on the day after Christmas in 1941 that set Thanksgiving to the fourth Thursday of November.
President George Washington declared the first national Thanksgiving holiday, on Nov. 26, 1789. [source: Wikipedia]
In Warwick, City Hall and the school department are closed for the holiday, with schools also closed on Friday. Trash and recycling are delayed one day.
There are a couple of Thanksgiving Day events in Warwick, too, including the Rotary's 5K Turkey Trot to benefit the Westbay Marketplace Food Pantry and the Warwick Rotary Charity Fund [8 a.m., Warwick City Park ball fields, on Steven O' Connor Boulevard] and the annual Thanksgiving Day football game, this year between Pilgrim and Toll Gate [10 a.m., Warwick Veterans Middle School, 2401 W Shore Road].
Public transit company RIPTA is following holiday routes on Thursday. Check the RIPTA website for schedules.
TF Green State Airport is operating, with arrival and departure schedules online.
Banks are also closed.
And, once you're done sleeping off the turkey, check out our list of Black Friday store opening times — or:
Buy Nothing Day Friday, Nov. 24
Several sites across the state are hosting Buy Nothing Day, an annual clothing swap that highlights "how consumerism is a dead end," according to Prosperity for RI.
In Warwick, Woodbury Union Church, 58 Beach Ave., and Kent County YMCA, 900 Centerville Road, are locations for drop-off and pick-up of winter coats, jackets, vests, hats, gloves, and scarves.
Woodbury's hours are 10 a.m. to noon on Friday. For more information, call [401] 737-8232, or e-mail [email protected].
At Kent County YMCA, hours are 9 a.m. to 1 p.m. Call Gwen Redmond [401] 828-0130.
Ocean State Artisans Holiday Crafts Show
You can also indulge in and support local crafts and artisans with the Ocean State Artisans Holiday Crafts Show Friday (10 am-5 pm) and Saturday (9 am- 4 pm) at CCRI, 400 East Ave., Warwick, RI., with plenty of free parking.
Ocean State Artisans will set up shop at the CCRI Warwick campus, just off Rte. 2, for its annual two-day arts and crafts fair Nov. 25 and Nov. 2 6featuring more than 100 local artisans.
Admission is just $1 with donation of a canned food item — plus, you'll be able to peruse one-of-a-kind and unique handmade items and support the local economy.
Never been to the Crafts Fair? Check out some videos from past years.