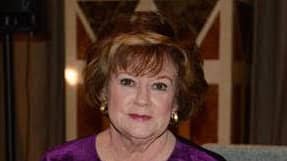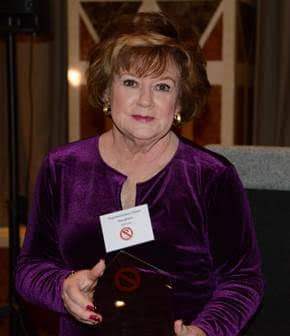 STATE HOUSE — Rep. Eileen S. Naughton (D-Dist. 21, Warwick) received awards from two different organizations this month honoring her longtime advocacy protecting water and aiding the disabled in the House of Representatives.
The first award, the Clarice Gothberg Award for Advocacy, was given to her by the Mental Health Association of Rhode Island for being a longtime advocate for individuals with disabilities. She received the award at the group's 100th anniversary celebration on Nov. 16.
"This award is a tremendous honor," said Representative Naughton. "I have worked hard throughout my legislative career to be a strong advocate for the elderly and disabled, and introduced many bills on their behalf, many of which have become law. It's overwhelming and humbling to be recognized by the Mental Health Association for those efforts."
During the most recent session, Representative Naughton introduced legislation that adds wireless telephones to the adaptive telephone equipment loan program that services the needs of persons who are deaf, hard-of-hearing, severely speech impaired, or those with neuromuscular impairments. She also championed a law that requires the governor to appoint a disabled person to the Rhode Island Public Transit Authority.
Representative Naughton has long advocated for Rhode Island's developmentally disabled population, including sponsorship of a package of bills aimed at ensuring proper education for developmentally disabled students. She has received numerous awards for her efforts to assist the disabled community in Rhode Island through her legislation.
The following night, she received the Legislator of the Year Award from the Childhood Lead Action Project in recognition of her outstanding leadership in working to eliminate childhood lead poisoning in Rhode Island.
This year, Representative Naughton spearheaded lead prevention efforts in the General Assembly by introducing the Lead and Copper Drinking Water Protection Act, which became law when it was signed by the governor on July 12. The new law directs the Department of Health to use funds from federal capitalization grants to conduct baseline copper and lead testing of the water supply systems of each local government as well as in public schools and licensed daycare facilities.
"I am overjoyed that my efforts to address the problem of lead contamination in drinking water was recognized by this fine organization," said Representative Naughton. "It is of the utmost priority that the state protect and maintain the purity and quality of its drinking water. Of every natural resource we possess, there is none more vital to health and life itself than drinking water. We've seen what can happen without the best safeguards in place, and we need to guarantee that the integrity of our water is never eroded."