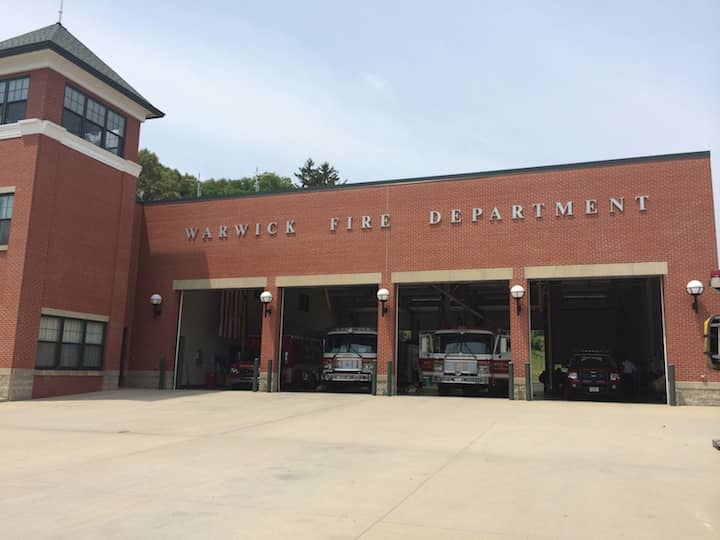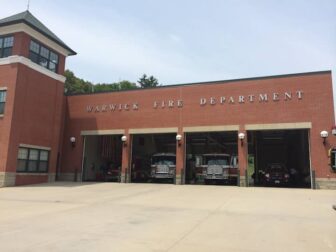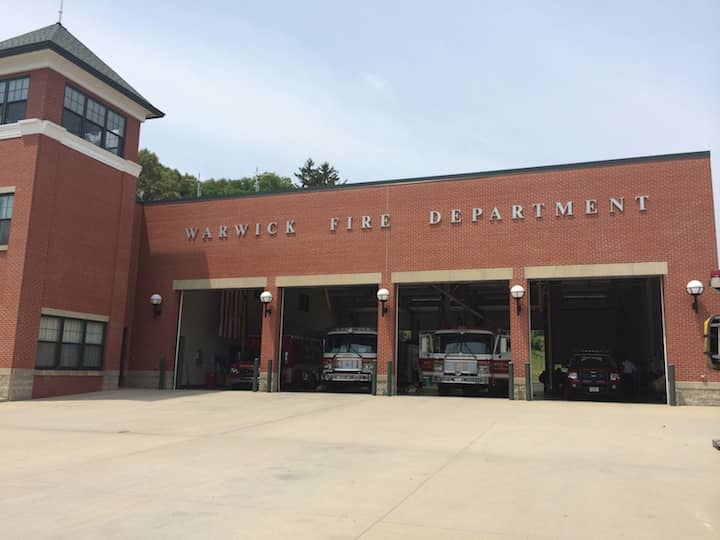 Correction: The time of this incident was incorrectly reported in an earlier version of this story. 
Warwick, RI – Warwick Firefighters responded to a fire at Golds Gym at about 9:30 p.m. Saturday night, quickly bringing it under control.
The alarm for the call was first reported by@RIStatewide on Twitter as a small fire in an electrical room at 200 Bald Hill Road. At 9:44 p.m., firefighters asked for the power to be shut off for the room, according to @walterbelonos.
By 10:09 p.m., the fire was reported extinguished. Photos from the scene of the fire were posted by Chris Palmer, @ChrisPalmer1216 , viewable here, and Ryan Pickering, @ryanpick, which are viewable here. 
The fire alarm came in during the beginning of a snowy-rainy mix forecast for the area. Photos taken at the scene show a light coating of snow in the parking lot in front of the gym.
Warwick Post will update this report as more information becomes available.