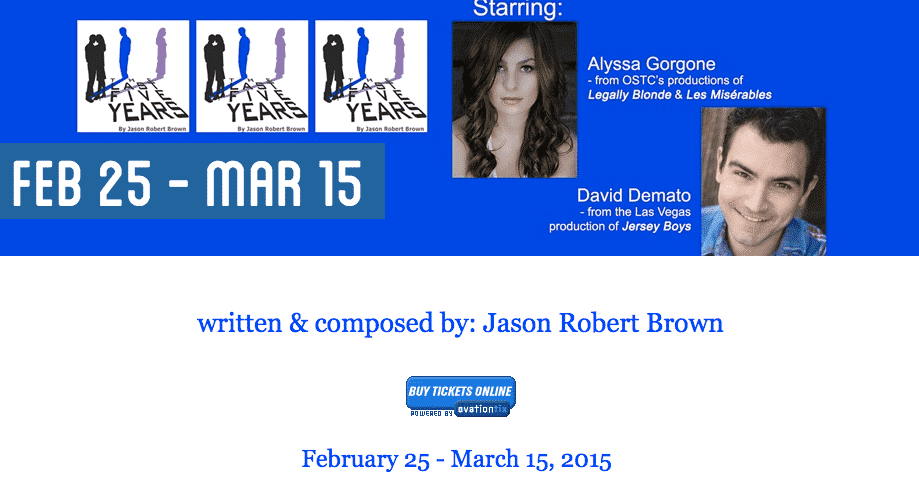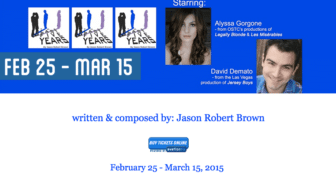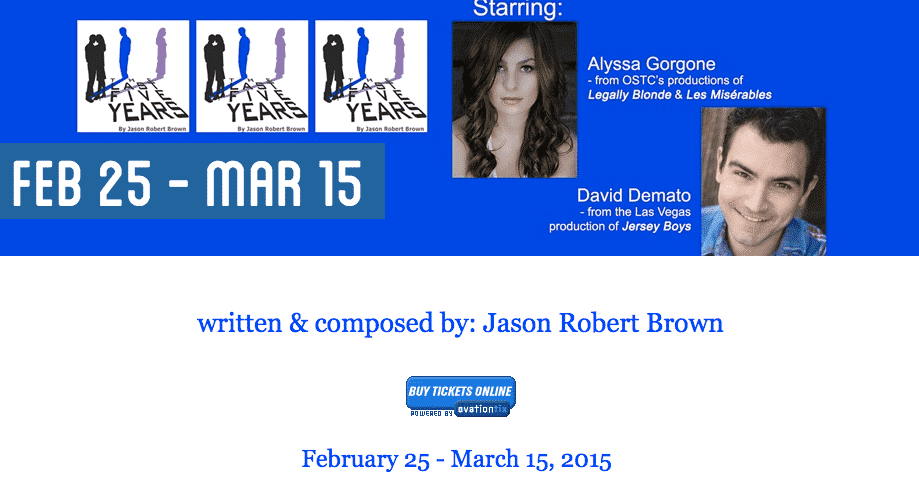 Warwick, RI – Ocean State Theatre patrons get treated to the intense musical chronicle of a five year relationship, start to finish and vice versa, starting Feb. 25, with adult content and language, in "The Last Five Years".
Written by Jason Robert Brown, the Drama Desk winner The Last Five Years is a contemporary song-cycle musical exploring five years of a relationship between a writer and an actress, told from both points of view – his going forwards and hers going backwards. The story ranges from meeting to break-up… and from break-up to meeting.
OSTC's Managing Producer Joel Kipper makes his Ocean State Theatre mainstage directing debut with The Last Five Years. He is joined by musical director Steven Ray Watkins, who music directed the award-winning cabaret, Bloody Bloody Lennie Watts (2013).
Rhode Island native Alyssa Gorgone, who won rave reviews in OSTC productions of Les Misérables (Eponine) and Legally Blonde (Elle Woods), returns to portray Cathy. New York performer David Demato, who recently appeared in the Las Vegas cast of Jersey Boys, makes his OSTC debut in the role of Jamie.
The Last Five Years will be presented at Ocean State Theatre from Feb. 25 – March 15. Previews are scheduled for Wednesday, February 25 at 7:30 pm and Thursday, February 26 at 2:00 and 7:30 pm. All other performances will be held Wednesday (except March 4), Thursday, Friday and Saturday evenings at 7:30 pm, with matinees on Thursdays (except March 12), Saturdays at 2:00 pm (except Feb. 28) and Sundays at 2 pm.
Conducting Conversations Live!, a free post-show discussion hosted by WCRI's Mike Maino, will follow the 2 p.m. performance on Sunday, March 1.
The theatre is located at 1245 Jefferson Boulevard, Warwick, RI. Tickets are $39 for preview performances and $39-$54 for all other performances.