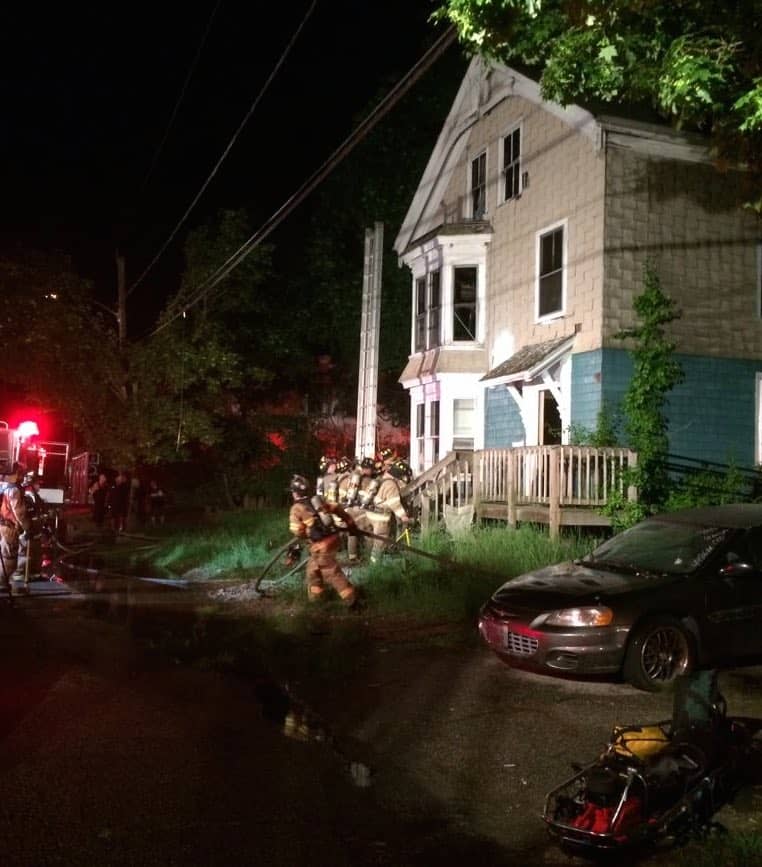 WARWICK, R.I. — Warwick Firefighters put out a blaze in a condemned, abandoned house at 163 Cottage St. at 11:23 p.m. that was contained to the exterior of the three-story building, which may have had recent visitors.
"There was food in the fridge, and so forth," said Warwick Fire Department Capt. Ed Hannon.
Fire Marshal Michael Matteson said the building, which was built in 1890, had been marked with an 8 1/2 X 11 – inch sign announcing the structure posed a danger.
The home's condemned status gave fire crews pause as they prepared to fight the fire, so firefighters put ladders around the building and attacked the fire from the outside with them rather than by entering the building.
The fire took about two hours to put out. Four engines, two ladder trucks, two rescues and the department's Special Hazards Truck responded to the scene, Matteson said.
No one was injured in the fire, and the building was not occupied at the time of the fire, Matteson said.
The Warwick Police Department's arson investigators, and the RI Fire Marshal were called as a matter of routine to assist in the investigation into the fire, Matteson said. The fire appeared to have begun outside the home, at the rear of the building, Hannon said.
Fire damage to the home extended from the ground level to the roof, restricted mostly to the outside of the building, according to Matteson.