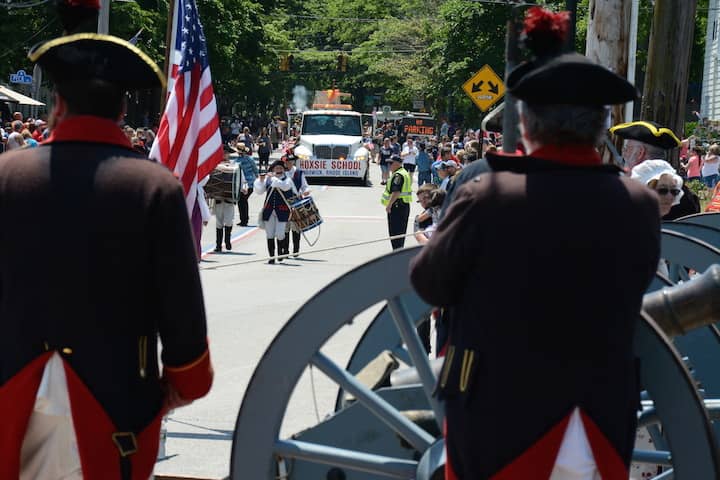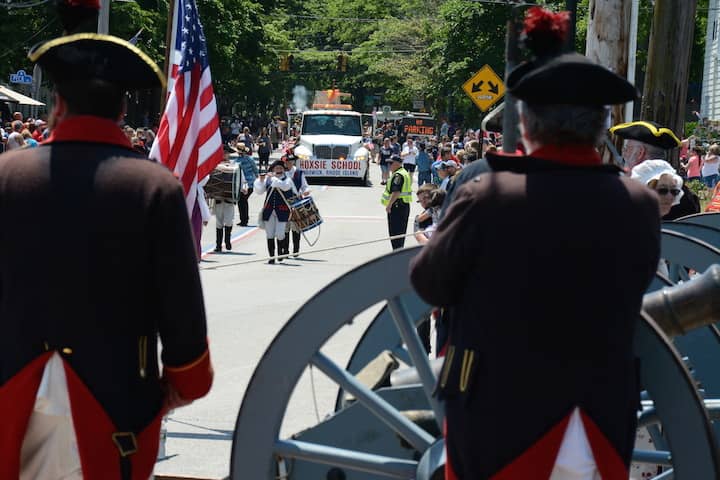 WARWICK, R.I. — Saturday's Gaspee Days parade was graced with fair 70-degree weather and the usual enthusiastic crowd watching marching bands and floats from lawn chairs, front lawns, porches and roofs.
The parade boasted federal, state and local officials, the Pawtuxet Rangers, canon fire, musket fire, and famed Dancing Cop Tony Lepore.
The parade experienced one hitch when a Cranston Fire Engine responded to Pawtuxet Village on Narragansett Parkway for what the CFD referred to as a medical call on the Pawtuxet River bridge at about 11 a.m.
The fire engine took extra time to make it to the bridge, according to the CFD, because side roads had been blocked for the parade. The parade held its position just shy of Pawtuxet Village for about 30 minutes while the engine moved south toward Warwick to administer aid to an unidentified person, then continued north up Post Road.
At the corner of Post Road and Narragansett Parkway, Sean Dunton, 2, was surveying the scene from the comfort of a stroller, with his mother, Arianna Dunton, and his grandmother, Audrey Walsh.
The family's been happily showing up to watch the Gaspee Days Parade for the past 26 years. Walsh said there's nothing they'd change about the 52-year-old event.
Additional photos from the 52nd Annual Gaspee Days Parade are available below: