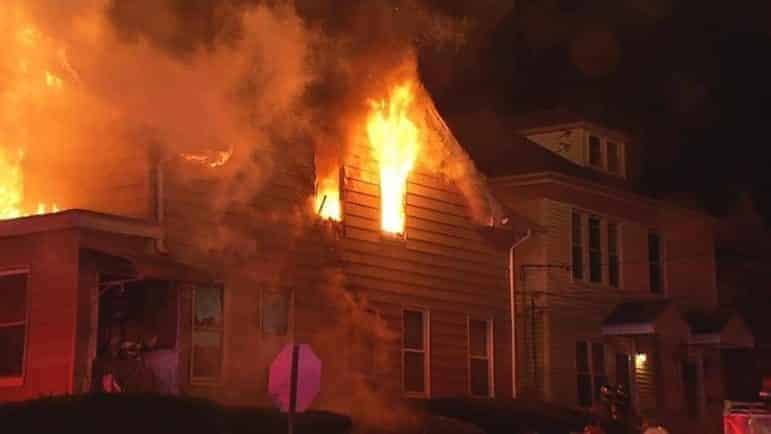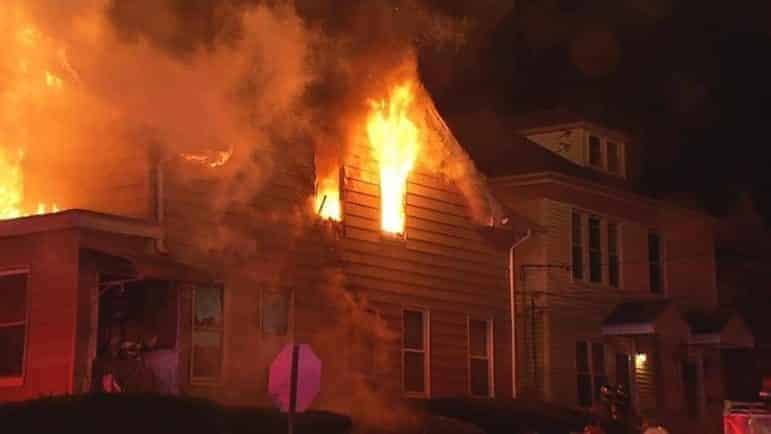 WEST WARWICK — The Warwick Fire Department aided West Warwick firefighters alongside crews from Cranston, East Greenwich and Coventry Saturday morning at a three-alarm house fire at 28 Curson St.
The call for the fire went out at 2:30 a.m., according to Providence Citywide's Twitter feed, with two-alarms at the time. Warwick Fire's task force was reported en route. The fire was reported as a structure fire in a two-story wood frame home.
At 2:49 a.m., the commander at the scene pulled all companies out of the building as heavy fire pushed through the roof. A third alarm for the incident was struck.
West Warwick Fire Department reports the fire was extinguished within about 90 minutes, and two residents of the building were transported to an area hospital for treatment for smoke inhalation.