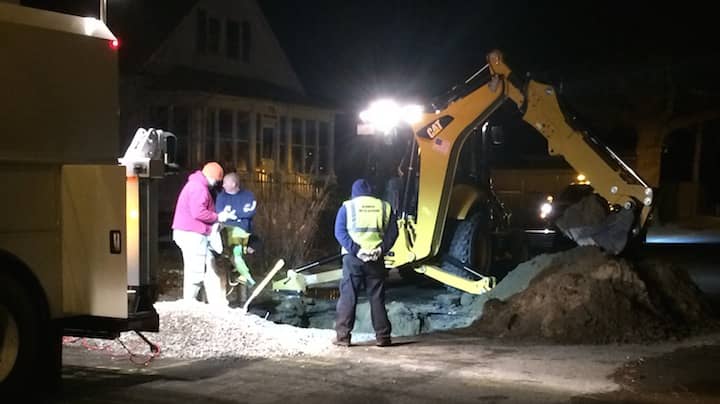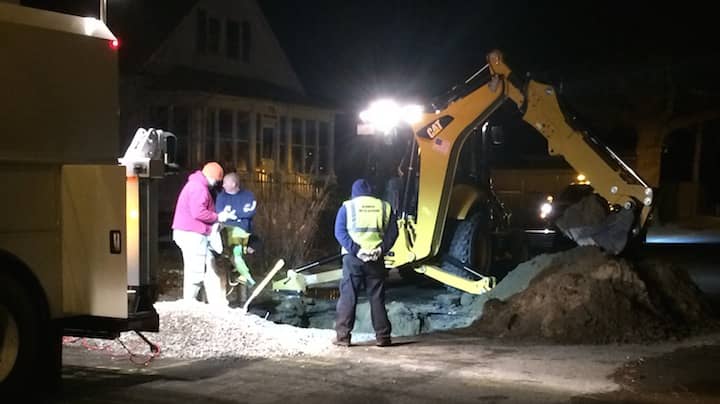 WARWICK, RI — A water main break at 38 Dryden Boulevard at about 3 p.m. Monday required the road to be blocked off until the Warwick Water Department could make repairs at about 7 p.m.
Terry DiPetrillo said the Water Department crew was just finishing up at about 7 p.m.
DiPetrillo's team had dug a 6-ft. hole in the street outside the home to make the repair to the copper line leading into the home. A wider gas line ran above the water line, bisecting the hole a Water Department employee had to climb down into to make the repair.
At the street's intersection with Warwick Avenue, where a cruiser blocked through-traffic, a large puddle of water from the break had partially frozen.