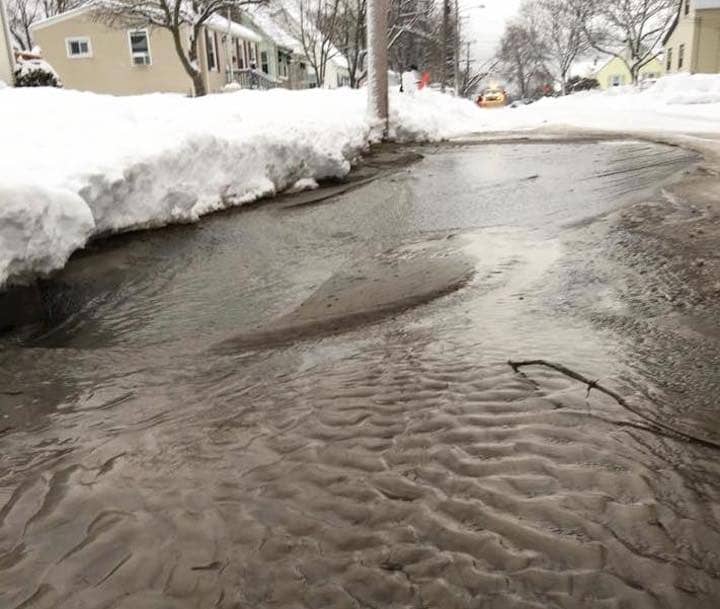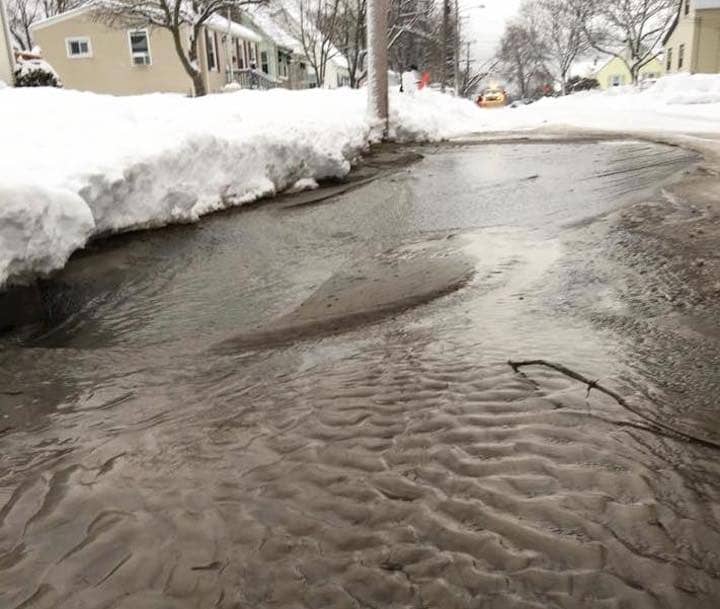 WARWICK, RI — A water main broke on Maple street early Saturday morning, flooding the street with water and cutting water service to some homes.
Mike Dooley, who lives on the street, said he noticed it at about 6:45 a.m. while he was walking his dog, Leroy the dachsund.
Dooley reported the break to the police and city and took a few photos, including some of the Warwick Water Department's crew at work addressing the break. Some houses have no water, others have brown water, Dooley reported. There was minor street flooding until the Water Department turned off the water line.
"They turned the water off and there was a pretty big hole in the street under the tar. Backhoe is digging it all up now. They claim that they will have the water back on in a few hours though, we shall see," Dooley wrote at about 11 a.m.
Travel on the street is occasionally blocked as equipment is moved to make the repair, Dooley said.