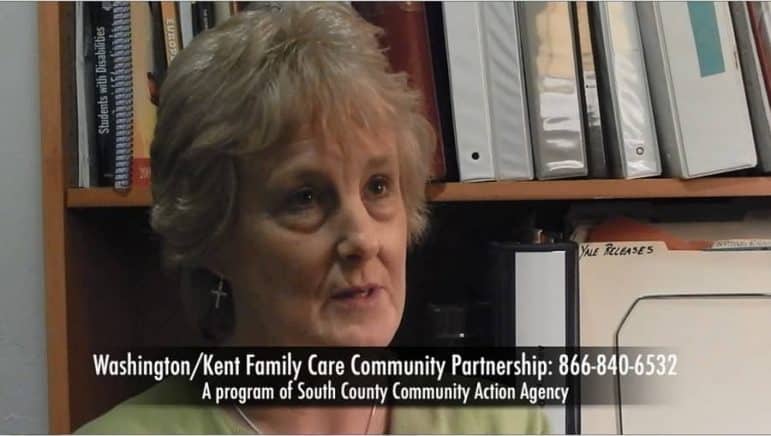 Editor's note: The following information was provided via press release by South County Community Action Agency.
WAKEFIELD – Two years ago, Stephany Laurent wasn't sure where to turn. Her daughter, Carole, was being bullied at school and had developed an eating disorder that put her in the hospital for several weeks.
Then, Stephany contacted South County Community Action Agency and its Washington/Kent Family Care Community Partnership.
Led by program director Sean Walsh, the FCCP team worked to ensure a safer school environment, including referrals for appropriate instructional supports for Carole, and provide help for Stephany while she stayed out of work to care for her daughter.
"They had a wraparound process that helped my daughter in school, and provided all the supports that we needed," recalled Stephany, who is currently a staff member of the local FCCP. "We all worked together – now, my daughter is in high school, she has a GPA of 3.95, and she's become a much stronger person."
The Laurents' experience is the focus of a new advertising campaign that Rhode Island's four FCCP groups will kick off on April 1. Titled "FCCP Helped My Family – And They Can Help Yours," the campaign is aimed at reaching more families in Washington and Kent Counties and letting them know that critical support is only a phone call away, explained South County Community Action Agency President and CEO Joseph DeSantis.
"Our goal is getting more families who find themselves in situations like the Laurents to contact our FCCP staff and line up the appropriate referrals and other help," DeSantis said. "Parenting is a tough job, and we want them to know that they are not alone."
The 30-second video, which will be shown at several local movie cinemas beginning in April, will also be accompanied by digital ads on community news websites, including the Warwick Post, and a mobile banner directed at families in Kent and Washington Counties.
"We decided on primarily digital media to reach people where they find news and information online – and, increasingly, that's on mobile platforms," he said. "We're putting FCCP's resources and support literally in their hands, and we get the further benefit of being able to show the impact of the content through web analytics."
Paid through a grant administered by the Rhode Island Department of Children, Youth, and Families, the ad campaign was developed by South County Community Action and is being shared among the state's FCCP teams in Northern Rhode Island, Urban Core, and East Bay.
"We are proud to take the lead in creating this content and assisting our FCCP partners in promoting their great work in the community," DeSantis noted.
For more information, contact the Washington/Kent FCCP at (866) 840-6532.