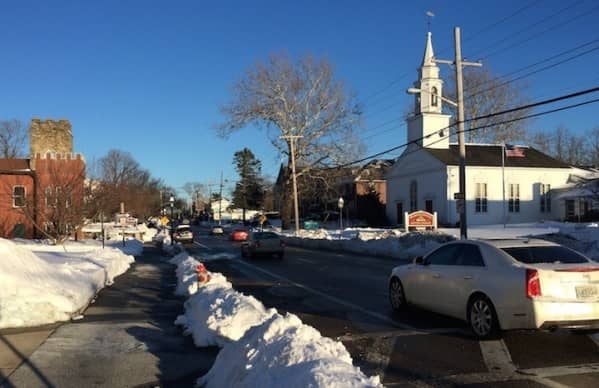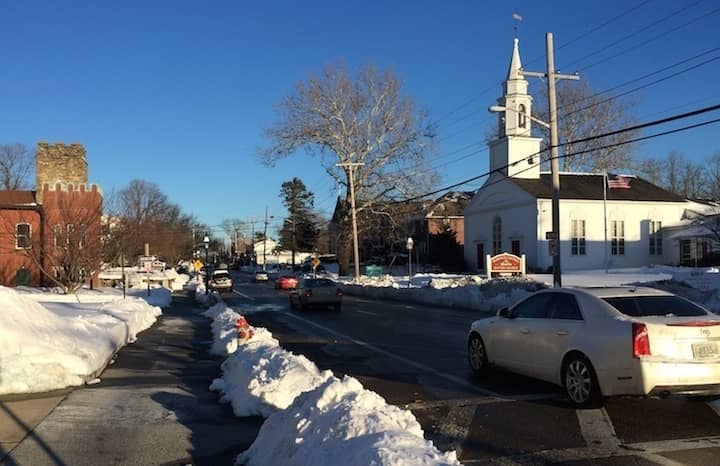 WARWICK, RI — As well-intentioned as their efforts may have been, Warwick City Councilors have potentially left the city in worse shape when it comes to enforcing sidewalk clearing by updating the city's shoveling ordinance.
Last November, the council changed Ordinance 70-101 to state that "priority sidewalks" must be cleared within 72 hours of a snow event, or else the owners of such properties would face fines or the prospect of paying the city to have sidewalk access maintained.
The prior version of the ordinance was far broader in scope, with lower fines.
Also included in the updated ordinance is language that gives DPW Director David Picozzi the authority to designate priority sidewalks and makes those designations effective 30 days after the publication of the priority list.
Problem is, as of this weekend's Snowstorm Jonas, there was no list.
As a result, there were no designated priority sidewalks, nor, one could reasonably assume, any property owners who would have been subject to the new fines and enforcement measures.
Adding to the confusion was the Warwick Police Department's Facebook post on Thursday, Jan. 21, which warned property owners of their responsibility to clear nearby sidewalks and listed the updated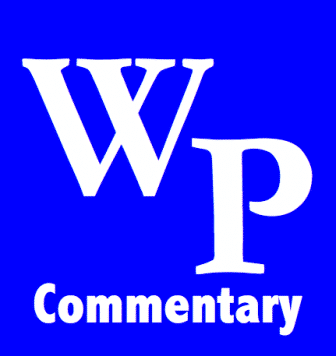 fine structure.
But without that ordinance being in effect, based on the fact that the "priority" list had not been published, it's legitimate to raise the question of whether property owners can truly be held responsible for failing to clear their sidewalks under the new policy.
[And no matter what you think of this issue, be a good neighbor and help shovel out elderly neighbors or those who may be homebound.]
Aren't Sidewalks the City's Responsibility, Anyway?
This is a favorite argument raised by property owners when things like shoveling ordinances are considered — and it's not just limited to Warwick.
In truth, it is the responsibility of property owners to clear the sidewalks in front of their homes or businesses. That's one of the terms all buyers agree to when they purchase land in any community — to adhere to all local ordinances.
Basically, there is an implied obligation, shared among all residents of a community, to maintain public safety. In addition, those sidewalks — and the streets they run by — are maintained by the city, in part, to allow private owners access to their properties, so it's a fair request for the city to ask owners to clear sidewalks to maintain that access for themselves and others.
That's why so many shoveling ordinances get passed — first, they're legally sound; and second, they're necessary to compel property owners who may otherwise think they have no responsibility to their community.
Shoveling ordinances get passed because first, they're legally sound; and second, they're necessary to compel property owners who may otherwise think they have no responsibility to their community.
With the new Warwick ordinance, however — and this is a qualifier that the city council itself just created, remember — a property owner could make an argument that the policy is not enforceable by citation or fines since no properties are considered "priority," and further that under the new ordinance, any non-priority properties are exempt from enforcement.
In that case, it should be no surprise when a Municipal Court judge throws out the citation.
Still, the legal basis for a dismissal would not be that one property owner is somehow free of his obligation to maintain safe public access past his home or business, while others are not.
What Happens When the Priority List Is Published?
Here's another potential thicket for the city, since there is no criteria included in the ordinance for what represents a "priority sidewalk."
Because the ordinance is silent on that subject, there's a real danger for no one to really understand what it means.
For instance, homes nearby schools where students depend on cleared sidewalks could be considered priority, and with good reason. No one wants young children walking in the middle of a street for any reason, least of all because a homeowner neglected to clear a sidewalk.
However, what of the sidewalks across the street from the school's entrance? Should every home within a certain radius from the school — say, the distance that students are required to walk because the school department does not provide busing — be covered?
Or consider this example: two properties, side-by-side, one with 50 ft. of sidewalk and the other with 27 ft. Is the one with 50 ft. of frontage considered priority over the shorter one?
Obviously, what arises here is the potential for discriminatory enforcement, even beyond the fact that the ordinance explicitly allows some properties to be designated priority and not others.
Without any specifics at this point, it's all a guessing game — one that could have, and should have, been avoided.
Could the City Still Enforce a Shoveling Requirement?
Arguably, the city's recourse is to claim that, in lieu of the new ordinance taking effect, the former terms apply — in which case, lower fines and penalties could be applied.
So, conceivably, the city could make the argument that it still maintains the right to enforce some kind of shoveling policy, though this would be based partially on its failure to carry out the terms of the updated ordinance.
In its language, the new version of 70-101 states that it took effect immediately upon passage — and yet, three months later, there's no list, which is a specific requirement of the ordinance.
The almost inevitable result will be additional cost to the city — in police resources used to cite property owners and appear in court, public works staff time spent clearing sidewalks, and loss of revenue when a judge throws out the cases that the city brings.
Most importantly, though, the real cost will be to the city's reputation and image.
Where the shoveling policy could have been improved with small steps — say, increased fines for property owners who fail to heed repeated warnings — the city council instead overhauled the entire ordinance and introduced a hazy, potentially unenforceable legal designation that could be applied arbitrarily according to a single person's opinion.
And that's just not a flattering image for the city.
The Bottom Line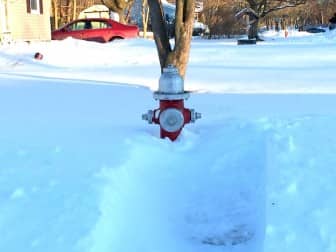 In their attempt to tighten up Warwick's shoveling ordinance, city councilors effectively did the opposite, leaving a huge legal loophole that property owners can exploit to dodge their share of the responsibility for maintaining public safety, while also raising the possibility that certain property owners could be unfairly and arbitrarily targeted by the city.
Priority sidewalks or no, fine or no fine, it's still your responsibility to your neighbors to clean your walk, and clearing the hydrant near your house is a matter of self-preservation, aside from the fact that your local firefighters will appreciate the effort. Warwick Police note on their Facebook page it's particularly important to clear walks in school zones to get kids back to school safely.
If your neighbor hasn't cleared their walk, give them the benefit of the doubt, and lend a hand. Also, as the WPD also points out on their Facebook page, you can call the city Department of Human Services (468-4101) if you have an elderly or disability hardship.