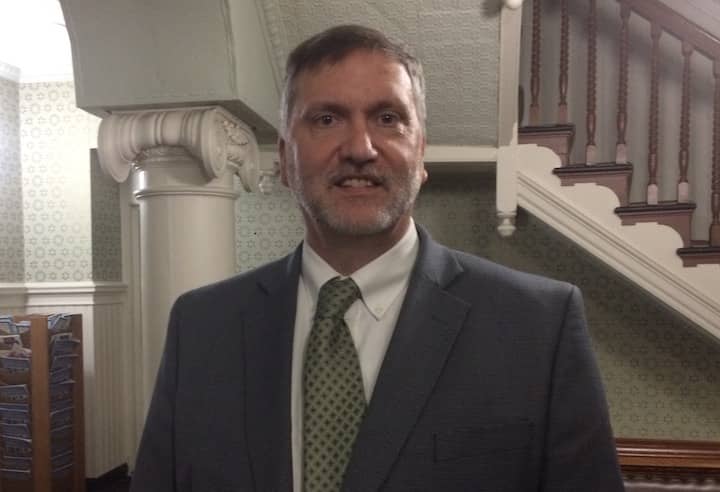 WARWICK, RI — Neal Dupuis, Warwick's new Tax Assessor stopped by the Warwick City Council meeting to cap off his first day on the job Monday night, and received a warm welcome from Council President Joseph Solomon Sr."Glad to be part of the team," said Dupuis before leaving Council chambers Monday night.Dupuis said one of his first tasks will be putting out the city's statistical revaluation out to bid.
The winning vendor will review any new construction and any structures requiring building permits issued since the last revaluation, Dupuis said. Since it will be a statistical revaluation the vendor won't be inspecting every home and building in the city personally, Dupuis said. The project ought to be complete by April 2019, he said.
Dupuis said he expects tax assessments to to rise, but the final word on that will have to wait until Dec. 31, 2018.
Until recently, the job of tax assessor has been filled by Allan Booth, manager of real estate and consulting firm Wimborne & Summertree. Booth took on the role of Interim Tax Assessor for Warwick following the late December resignation of the city's prior assessor, Chris Celeste.
Dupuis most recently worked as District Manager of Vision Government Solutions, Inc., in Northborough, MA, a supplier of land parcel management software technology and services to local government, where he started in 2013.
Dupuis is the latest new department head hired since the City Council passed a resolution requiring the Mayor's office to alert them to new hires to the city's leadership posts. Mayor Scott Avedisian vetoed the resolution, asking the council not to override it, but the City Council overrode the Mayor's veto during their March 19 meeting.
Dupuis' entire resume is posted below: Neal Dupuis Tax Assessor