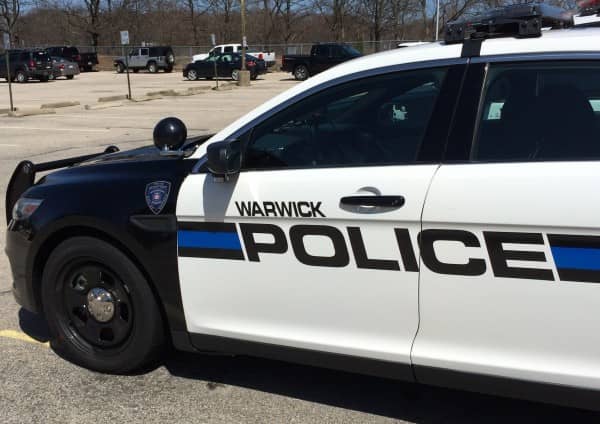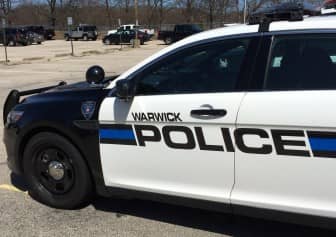 WARWICK, RI — Warwick Officer Thomas Greene was called to the area of Gigi's Pizza on Main Avenue March 18 at 6:41 p.m for a report of black Jeep all over the road made by a driver who was following the vehicle, later catching up to and arresting the driver on a DUI charge.
As Greene made his way to the area, the reporting caller advised the Jeep had almost hit another car, according to the report.
Greene spotted the Jeep, which was blue, on West Shore Road near the intersection of West Shore Road and Petris Drive, seeing only one person in the vehicle. Greene followed it, watching as it swerved and crossed the double yellow line, according to the officer's report.
Greene pulled the Jeep over near Horseneck Road, and the Jeep took a wide turn to pull over, nearly striking the curb.
Greene identified the driver as Robert Sullivan, 63, of 50 John St., Warwick, and noted his eyes were bloodshot and watery, according to the report. The officer also noted Sullivan's speech was slurred, and that he smelled strongly of alcohol.
Sullivan told Greene he had been returning home from Saratoga's. The officer also noted a number of empty Bud Light 16-ounce cans in the Jeep. Sullivan told the officer he had been drinking, but refused to say how much.
The officer asked for Sullivan's license, prompting the driver to open the center console, which caused a small empty bottle of Smirnoff Vodka to fall out. Sullivan shuffled the contents of the console and quickly closed it, looking at the officer blankly, according to the report.
Sullivan eventually told Greene he had consumed 1o alcoholic beverages that night, and the officer asked him to take a series of sobriety tests. As Sullivan got out of the car, he leaned on the vehicle for support and sat heavily on the front of the Jeep.
During the tests, Sullivan showed a lack of smooth pursuit and involuntary eye movements in his vision and was so unsteady on his feet the officer deemed him unfit to attempt a walk and turn test or a one leg stand.
Greene arrested Sullivan and searched him, finding a bottle of 28 oxycodone pills, some of which Sullivan admitted to having taken, for pain. Sullivan's Jeep was towed away by Herb's towing.
At Warwick Police headquarters, Sullivan swore at officers and also refused to take a breathalyzer test of his blood alcohol level.
Greene charged Sullivan with DUI, first offense, and cited him for refusing the breath test. He was also cited for driving an unregistered vehicle, and for lane violations. He was released to a sober adult.