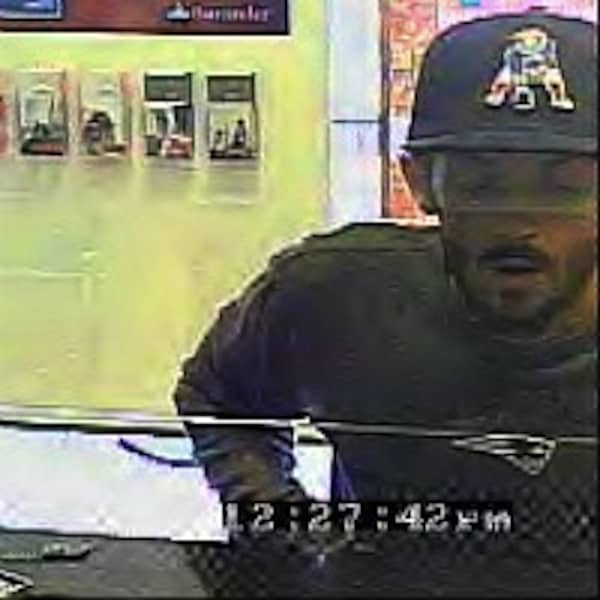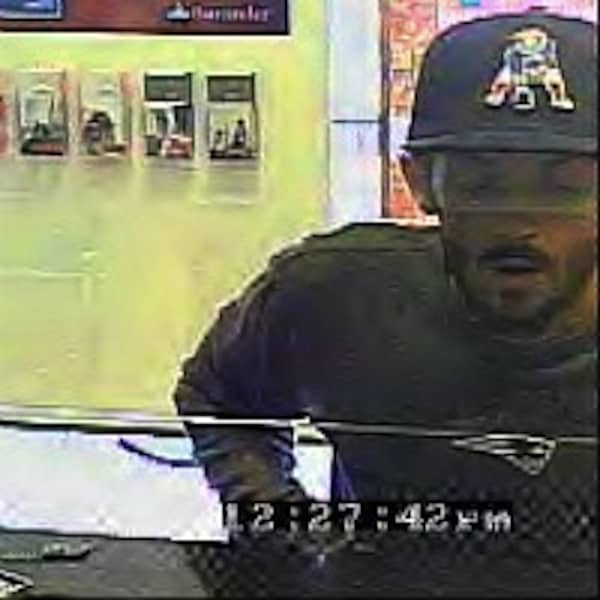 Warwick, RI — The Warwick Police Department is seeking leads in the Aug. 1 robbery of the Santander Bank at 1927 Post Rd., and recently posted surveillance photos of the suspect on the Rhode Island Most Wanted website.
Police describe the suspect as an unshaven white male in his 20s, between 5-ft.-10 and 6-ft.-2, with a slender build.
According to police reports, the man went into the bank just after noon and demanded money from a teller. He did not mention or show a weapon, or hand the teller a note, the RI Most Wanted website noted.
He left the bank with an undetermined amount of cash.
The man is seen in the surveillance photos wearing a New England Patriots baseball cap and long-sleeve shirt, camouflage pants, and black and white sneakers.
Case No.: 14-4080-OF
Contact: Sgt. Eric Falcofsky, (401) 468-4254.